Shirley Curry – or as you probably know her better, Skyrim Grandma – is one of the most enduring and endearing parts of the gaming community. Skyrim Grandma is set to make an official appearance in The Elder Scrolls 6, but ahead of that distant date, modders are bringing her to the wintry realm of Skyrim.
The mod brings Shirley to the game as an NPC follower, and is set to launch early this year – the modders say on Reddit that they're "hoping for a January release." The follower will make use of Shirley's preferred combat style – two-handed melee with light armour – and will have unique player and NPC interactions, as well as some new quests.
All this is happening with Shirley's input, and the mod will be fully voiced by her as well. The mod is set to launch on both Nexus Mods and Bethesda.net, and the Steam Workshop is a possibility. Further updates to the mod – potentially including letting Shirley read books to you – will follow after its initial release.
Get a preview of the mod in the trailer below.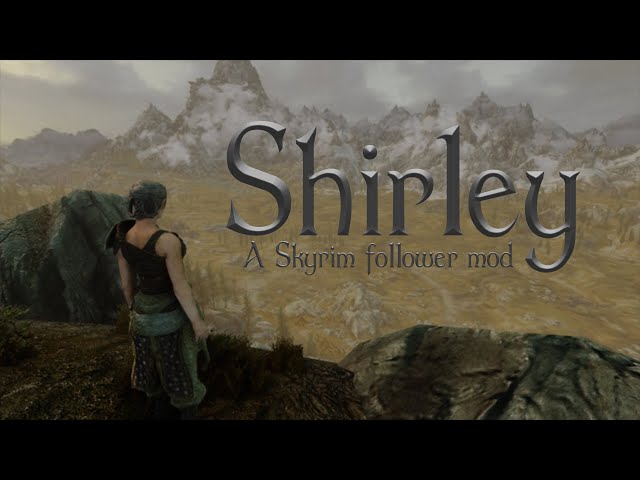 Skyrim mods have kept Bethesda's classic fantasy RPG alive for the better part of a decade, and with The Elder Scrolls 6 release date still ages away, expect that tradition to continue for years to come.