It's been a long time coming. Telltale Games' The Walking Dead has endured plenty of trials and tribulations throughout its seven-year run – it's not, for that matter, even Telltale's project anymore – and yet here we are, finally setting eyes upon its dramatic conclusion.
Plaudits for this and the previous episode, Broken Toys, go to Skybound Games – a studio formed by Skybound Entertainment, itself co-founded by The Walking Dead creator Robert Kirkman – which took on most of Telltale's original team when the company collapsed last year. The restructured, dislocated team has not only brought closure to Clementine's story, but has ultimately allowed this series to go out with the dignity it deserves.
But before we go on, rest assured that there won't be any spoiling of major story details here. The finale to Clementine and AJ's narrative is something that deserves to be enjoyed fresh – indeed, their relationship takes centre stage for the majority of Episode Four's runtime. And, fittingly, 'Take Us Back' is scattered with plenty of callbacks to previous seasons – the title is a reference to the Alela Diane composition that plays following the conclusion of Season One – which only adds to its emotional weight.
That said, it can sometimes feel like there's little chance to soak it all in. This final episode acts as a stark contrast to the previous three, throwing you headfirst into the action and barely letting up. Its narrative immediately follows the explosive events of Episode Three, in which Clem and her band of survivors are left fighting for their lives, and offers up the most breathtaking intro sequence of the season.
Read more: The Walking Dead was almost a Left 4 Dead game
Despite Take Us Back's fast-paced nature, however, it's actually the longest finale in the series' history. That extra time is given over to vital character development, as The Final Season has typically done, but bucks the trend by placing its focus almost exclusively on AJ and Clem.
It also uses its two-hour running time to remind players, one last time, why The Walking Dead enjoyed such success in the first place. All of the series' best traits are here – shocking moments, tough decisions, action-packed sequences, and a barrage of moving story elements. It's a formula that has proven popular since its debut, and has gone on to shape the episodic adventure genre as we know it today.
That influence is easy to take for granted now. Telltale Games engaged in some controversial business decisions following TWD's success, including a perceived focus on quantity over quality and reports of harsh working conditions, and ultimately suffered as a result. But the likes of Minecraft: Story Mode and Batman: The Telltale Series would surely never have existed without the success of The Walking Dead. The same goes for Dontnod Entertainment's 2015 title, Life is Strange, the creators of which were directly inspired by Telltale's efforts.
And that's why the finale of Telltale's most successful property signifies so much more than just the end of a story. It's the end of an era. It's a final opportunity to sample the unique narrative feel and gameplay mechanics that were introduced all that time ago, and then honed across multiple series over the past seven years. Their influence will be felt long into the future, I have no doubt, but Take Us Back represents a chance to revel in their classic form.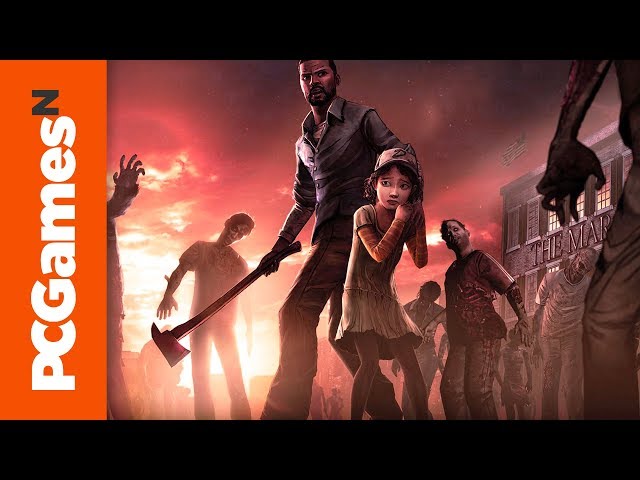 I implore you to go into this episode with an open mind. There's a massive amount of expectation that goes along with something that's been seven years in the making. Your first time through may be overwhelming as a result, and you may even need a second playthrough to really savour it all. And even with that in mind, Take Us Back's conclusion inevitably won't satisfy every Walking Dead fan out there. But it certainly feels as though the team at Skybound has gone the extra mile to deliver a creative and worthy ending.
Not ready to stop? Here are the best adventure games on PC
It probably shouldn't even have happened. The Walking Dead has survived more than its fair share of walker bites, but reports of dwindling sales from season-to-season and the collapse of a company weren't enough to keep it down. Just a few months ago, when cancellation felt like a real possibility, it seemed like fans would be left hanging, forever doomed to hassle ex-Telltale employees for information on how the story ends. And that just wouldn't have done this series, nor its devoted development teams, justice. It's been real, Clementine. We'll miss you.