Tony Hawk's Pro Skater launched on the original PlayStation in 1999. That was 21 years ago. Tony Hawk himself was 31 at the time – he is now 52. While the upcoming Tony Hawk's Pro Skater 1 and 2 remake package will let you relive the glory days of the old games, they will not fully turn back the clock. The remakes use new face scans of the original skaters, so they will all be showing two decades of age.
And that's wonderful. Activision confirmed the use of new scans of the athletes to Kotaku today, and you can see the slightly-aged faces in some of the new gameplay footage that's been surfacing since the announcement.
Returning skaters including Tony Hawk, Andrew Reynolds, Geoff Rowley, Elissa Steamer, Chad Muska, and Steve Caballero are all in the footage, and to be clear, as professional athletes they are all probably in better shape now than I will ever be. They're just going to remind us all a little of our own mortality as we enjoy the nostalgia of these remakes.
Get a load of the veterans doing their thing in the video below.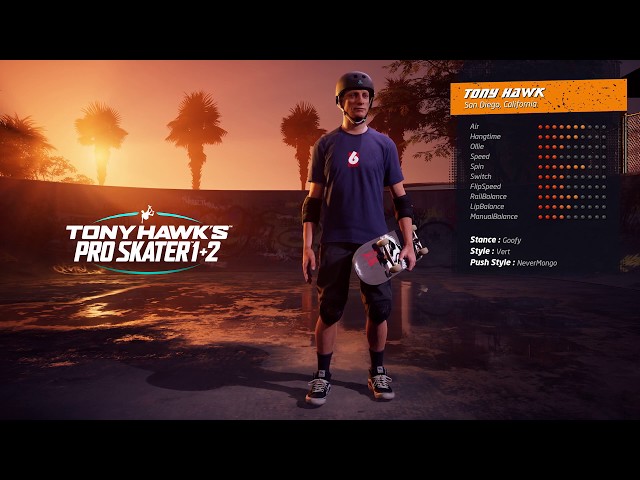 Tony Hawk's Pro Skater 1 and 2 is due to launch on September 4 – on PC, it'll be through the Epic Games Store.