With Total War Pharaoh on the horizon, what better way to get ready for the next installment in Creative Assembly's masterful historical series – featuring some of the best strategy games of all time – than a massive Total War sale? With everything from the series' earliest games, all the way up to the most recent historical entries prior to Total War Pharaoh, you won't want to miss out. So, move fast to grab these bargains.
The upcoming Total War Pharaoh, of course, focuses on the grand empire of ancient Egypt at the height of its glory. The series has long been capturing some of the most famous eras in history, however, and no matter what period interests you, you're sure to find a game in this Total War Steam sale that can satisfy your historical re-enactment desires.
Personally, I'll always have a big soft spot for the early days of the series, with a particular penchant for the first Rome Total War – when it comes to empires, it's tough to top the Romans, and CA captures their mighty spread across the continents and the empire's eventual turning back inwards on itself perfectly. It's so good, in fact, it got its very own remaster, which is also part of the sale.
If you've never played Shogun Total War, the first entry in the series, you can get it for a staggeringly low $2.49 / £1.74 along with its Mongol Invasion expansion – I think you'll be surprised just how well it holds up, while still getting a feeling for how far Creative Assembly have come since. The animated cutscenes when your assassins go to take out an enemy leader, with the reveal of whether they were successful cleverly masked until the very climax, still rile up the tension in fantastic style.
For those of you who want to get a bit more fantastical, Total War Three Kingdoms is here for you. The 2019 game draws inspiration from famous Chinese novel Romance of the Three Kingdoms, a blend of historical and fictional events during the turbulent Three Kingdoms period of Chinese history. If you've ever played the Dynasty Warriors games, or 2023's Wo Long: Fallen Dynasty, you'll instantly recognize famous names like Cao Cao and Lu Bu, who will each play an instrumental role in your campaign with unique traits and personalities.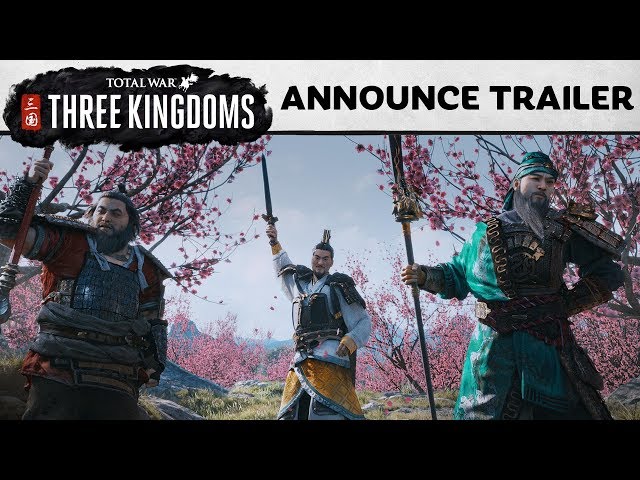 Total War Steam sale
Here are all the games in the Total War Steam sale, which runs until Thursday July 27, 2023:
Total War Three Kingdoms is 66% off – $20.39 / £15.29.
Total War Attila is 75% off – $11.24 / £7.49.
Total War Rome 2 Emperor Edition is 75% off – $14.99 / £7.49.
Total War Shogun 2 is 75% off – $7.49 / £6.24.
Total War Napoleon Definitive Edition is 75% off – $6.24 / £4.99.
Total War Empire Definitive Edition is 75% off – $6.24 / £4.99.
Total War Medieval 2 Definitive Edition is 75% off – $6.24 / £4.99.
Total War Rome Remastered is 50% off – $14.99 / £12.49.
Medieval Total War Collection is 75% off – $2.49 / £1.74.
Shogun Total War Collection is 75% off – $2.49 / £1.74.
Troy: A Total War Saga is 50% off – $24.99 / £17.49.
Thrones of Britannia: A Total War Saga is 75% off – $9.99 / £7.49.
Fall of the Samurai: A Total War Saga is 75% off – $7.49 / 6.24.
While it misses out on the sale, subscribers to Microsoft's PC Game Pass service can play Total War Warhammer 3 as part of the included game library. It's obviously quite a leap from Creative Assembly's usual historical settings, but is one of the most impressive and ambitious in the series nonetheless.
If you're having trouble choosing which to go for, we've picked out the best Total War games to help you. You can also get ready for the Total War Pharaoh release date with our continued coverage of the game's return to reality from the world of Warhammer.