Total War developer Creative Assembly has just unveiled the latest, much-anticipated campaign pack for Warhammer II. Curse of the Vampire Coast will flesh out the existing Vampire Coast faction with four new Legendary Pirate Lords and a roster of undead horrors, but despite the maritime theme, it will not add naval battles. There will, however, be a change to how naval fights are resolved.
The news comes in an FAQ published just as the Vampire Coast announcement went live. CA says it "would be a vast undertaking and certainly beyond the scope of a DLC pack" to "build a system that adds full naval battles to the game."
However, a free update alongside the Vampire Coast DLC will add the option to fight naval encounters manually rather than autoresolve them. Doing so will drop both armies "on a nearby island", so you can fight the battle as if it were a typical land-based encounter. There will also be a special map for attacking a Black Ark at sea, with a land-based battle taking place on the Ark itself, beneath menacing Dark Elf architecture.
CA notes that this is basically the same idea that modders Maruka and Marthenil had, and says "we were somewhat surprised (and more than a little impressed)" to see the same idea emerge from the community last week.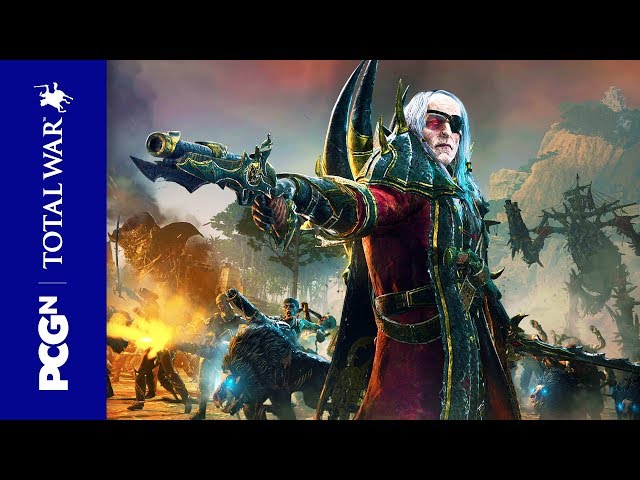 Here's the FAQ, which offers plenty more exciting tidbits about the Vampire Coast and its accompanying update. It sounds like the approach will be similar to that taken with May's Queen and Crone DLC, in that another free Legendary Lord will arrive alongside the Vampire Coast, and there will be an update for a Warhammer 1 faction. This time, it's the Vampire Counts who get a lick of paint, "empowering them with new mechanics and revised skills and abilities." Could this mean that we'll see the old vampire bloodlines, such as Necrarchs and Lahmians, arrive in a meaningful way?
Curse of the Vampire Coast is out on November 8 and pre-orders are live on Steam now. As is Sega's wont, pre-ordering the game will get you a 10% discount off the usual price of £13.99 ($18.99). You'll also find more information and screenshots at the Steam page.