Did you like F.E.A.R. as a kid? I didn't. I vividly remember being so terrified of the horror game that I didn't sleep for a week. But, as with all nightmares, it lives on. Steam FPS Trepang2 is the game's spiritual successor, and it's coming very, very soon – I need a blanket to hide under.
Trepang2 thrusts you into the shoes of a newly awakened, currently anonymous solider, who has been gifted a vast array of powerful abilities – one of which allows you to slow time in order to massacre your foes in style. Like I said, F.E.A.R. references are abundant in this game.
As you tear the hordes asunder you're tasked with "unravelling a deadly supernatural conspiracy." What is it? No one knows, but rest assured you'll have to beat thousands of spec ops agents to a pulp in order to find out.
You'll be able to upgrade your abilities and utilise "brutal" melee combat to "punch, kick, slide and string together combos to reduce your enemies to dust," all while drenching yourself in the blood of your foes. The game is truly an homage to the classic noughties shooters I grew up playing on my cousin's Xbox (don't tell my mum) – and I'm very, very excited.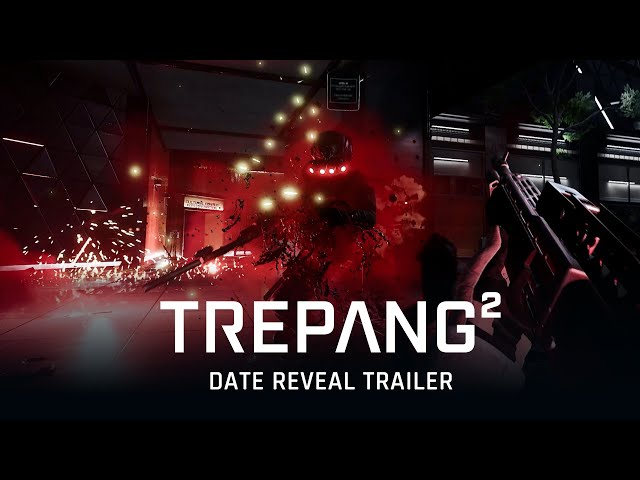 Trepang2 release date
The Trepang2 release date is set for June 21, marking the end of almost a two-year-long wait. For those who want to sink their teeth in as soon as possible, you can try out the free Trepang2 demo that is available on Steam right now.
'But where is Trepang 1?' I hear you ask. 'All I'm getting are images of sea cucumbers!' Not to worry, there isn't one – but at least those little slimy guys are a (relatively) cute addition to your day.
If you've already finished it and are craving that noughties FPS feel, we have a list of all the best old games and PC classics, as well our picks for the best FPS games. If any of them include a little girl in a red dress, though, I suggest you run. Fast.