SEGA has announced that it has acquired Two Point Studios, the creators of Two Point Hospital, for an undisclosed sum. Two Point will become fully integrated into the SEGA Europe family – which includes other major strategy developers such as Creative Assembly, Sports Interactive, Relic Entertainment, and Amplitude Studios.
"We're delighted to welcome Two Point Studios officially in to the SEGA family," says Gary Dale, President/COO for SEGA Europe. "As a relatively new, British-based developer with a global hit already under their belts, we knew we had to move quickly on this deal because they are an extremely attractive investment proposition with a great deal of talent."
SEGA also notes the "clear franchise potential" of the Two Point brand, and says that Two Point Studios currently have multiple games in development – which will be revealed "in the coming months". Presumably the team will continue to support Two Point Hospital too – which recently received its second DLC expansion Pebberley Island, as well as a series of community co-op challenges called the Superbug Initiative.
Mark Webley, co-founder of Two Point Studios, also spoke about the acquisition. "We're thrilled to be joining the SEGA family. We're looking forward to executing the next phase of our plans as we continue to evolve Two Point County. It's a hugely exciting time to be a part of Two Point and we are here today thanks to the hard work, passion and dedication of our small, but amazingly talented team here in Farnham and the incredible fans that have supported us throughout and guided our continued development of Two Point Hospital."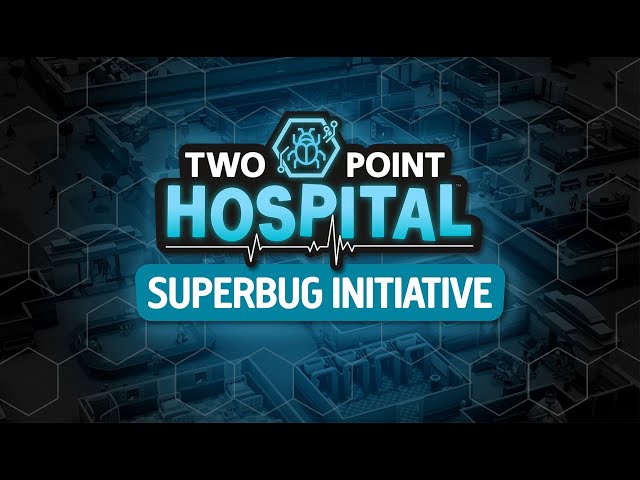 Two Point Studios was formed in 2016, and features talent from studios such as Bullfrog, Mucky Foot, Lionhead and Creative Assembly. Co-founders Gary Carr and Mark Webley both lead the development of Bullfrog's Theme Hospital – the game that Two Point Hospital is the spiritual successor to. Two Point's other team members include developers who have worked on games such as Black and White, Alien: Isolation, The Movies, and Fable.
It's contagious: check out the best management games on PC
Other than that there are multiple projects in development, we don't yet know what Two Point Studios has planned to follow-up Two Point Hospital – although Gary Carr told us that their goal is to make a family of management games in the same fictional county, or "an integrated world of simulated concepts." With SEGA's direct support, that's one step closer to happening.