Epic Games, the studio behind Fortnite and the Unreal Engine, has just released the very first footage of Unreal Engine 5 in action. Unveiled with a "real-time demo running live on PlayStation 5", the debut clip helps demonstrate the engine's "technologies that will free creators to reach the highest level of real-time rendering detail in the next generation of games and beyond."
That's according to Epic in a press release, in which it explains one of its objectives for the next generation of tech is to "achieve photorealism on par with movie CG and real life", and then put it in the hands of game dev teams "of all sizes". The demo, titled "Lumen in the Land of Nanite", shows two of Unreal Engine 5's new core technologies: "Nanite" and "Lumen".
The first of these, Epic explains, refers to "virtualised micropolygon geometry", which it says will help artists using the engine to create an all-new level of geometric detail – as much "as the eye can see". The tech allows source art of film quality – that is, made up of possibly billions of polygons – can be imported directly into the engine.
"Nanite geometry is streamed and scaled in real time," the studio says, "so there are no more polygon count budgets, polygon memory budgets, or draw count budgets; there is no need to bake details to normal maps or manually author LODs; and there is no loss in quality."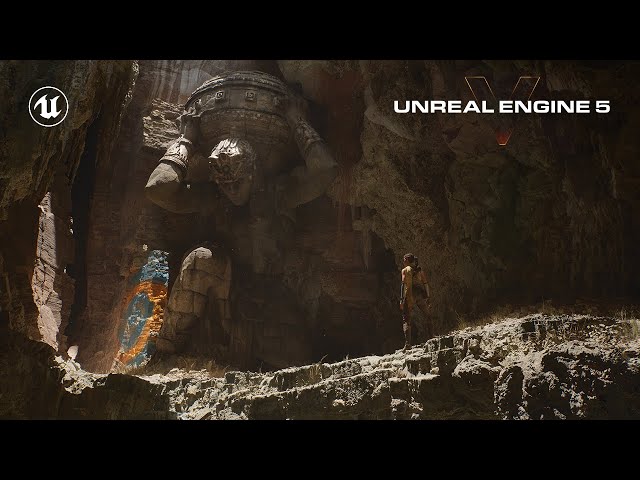 The second, Lumen, is a "fully dynamic global Illumination solution that immediately reacts to scene and light changes". Through this feature, the engine allows devs to craft more visually intense, dynamic scenes, as it "renders diffuse interreflection" across an infinite number of bounces and "indirect specular reflections" in complex and highly detailed environments. Its scales can range from between millimetres to kilometres.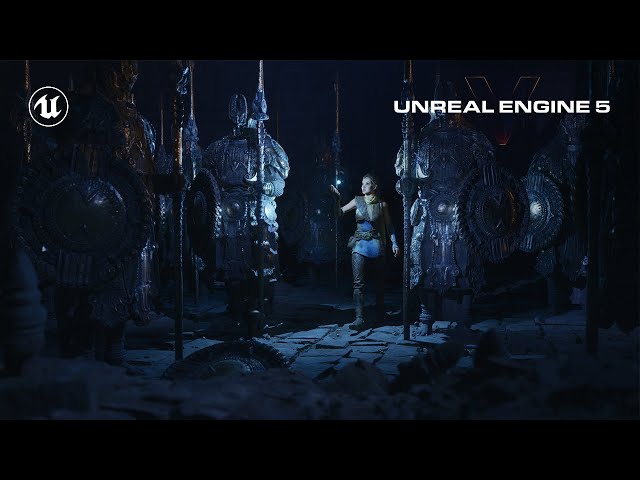 In addition, you can also see some of the engine's existing systems, such as "Chaos physics and destruction, Niagara VFX, convolution reverb, and ambisonics rendering," Epic says.
Unreal Engine is due to land in preview in "early 2021", with a full release to follow sometime "late" in the same year.
Plus, Epic's announced that starting today (May 13), Unreal Engine royalties will now be waived "on the first $1 million in gross revenue per title", which you can find out more about here. "The new Unreal Engine license terms, which are retroactive to January 1, 2020, give game developers an unprecedented advantage over other engine license models," the studio explains.