With Warhammer: Age of Sigmar – Realms of Ruin only being announced a few months ago on May 25 2023, Realms of Ruin fans haven't been left idly twiddling their thumbs or painting miniatures for too long as they eagerly await what could be one of the best Warhammer RTS games we've seen in recent years.
With the Dawn of War series ever lingering in the memories of RTS players, fans and newcomers alike have high hopes for Warhammer Age of Sigmar: Realms of Ruin's release – and now we know exactly when that is.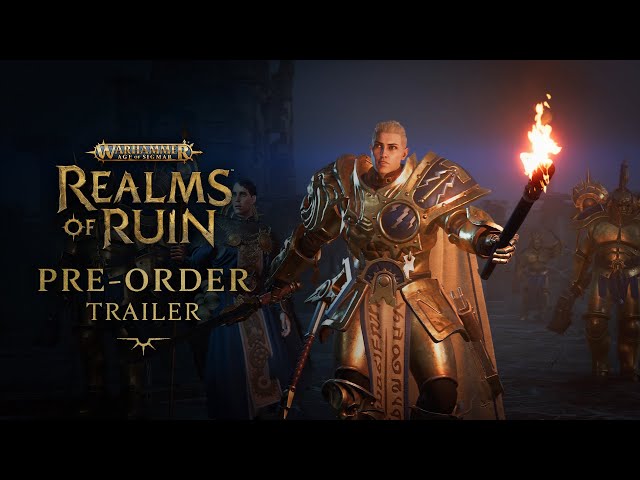 Frontier Development has revealed that the Warhammer: Age of Sigmar – Realms of Ruin will release Friday, November 17, 2023 on PC, Xbox Series X/S, and Playstation 5.
Age of Sigmar fans looking for the complete experience can go ahead and pre-order the Ultimate Edition which includes the base game, access to alternate hero skins, and access to the two post-launch DLC packs that add two new heroes for use in multiplayer and conquest mode.
If you pre-order either the Ultimate or Deluxe Editions, you will also gain access three days early access, meaning you can jump into the Realm of Beasts on Tuesday, November 14, 2023.
We also got our first look at the third faction that players will be able to captain in Ghur: the Nighthaunt, servants of Nagash. The Nighthaunt are known for bringing swarms of ghostly apparitions to the field, so it will be interesting to see how they play in Realms of Ruin.
While you wait for Realms of Ruin to release, why not check out the best Warhammer games of the year, you might find something that tickles your fantasy fancy. But if you want to hone your strategizing skills to prepare for the onslaught of Orruks or Stormcast Eternals, we have a list of the best strategy games for your perusal.