Warhammer: Vermintide 2 is getting an in-game store that offers cosmetic microtransactions and supports both "soft and hard currency", but developer Fatshark has confirmed it won't let players buy anything that will give them an advantage – "there is no pay-to-win".
The Warhammer: Vermintide Twitter channel recently confirmed the store is on the way in a reply to another user's question about the possibility of adding microtransactions. The tweet says: "In the future, we will add an in-game store with both soft and hard currency where you will be able to purchase cosmetic items."
This totally new feature is currently in beta and designed to make it easier for players to get the cosmetic loot they want, rather than relying on the random drops from the game's pre-existing loot boxes (which are not purchasable and instead unlocked through gameplay). Martin Wahlund, CEO and co-founder of developer Fatshark, spoke to us about the upcoming feature and stressed that players won't be able to buy things that will have an "impact on the game".
"We have had random drops in the game with (especially) cosmetics but they have been pretty rare and people want to be able to target certain cosmetics", Wahlund explains. "So the primary idea with the store was to provide the players with a way to predictably work towards certain cosmetics they wanted to have."
He continues: "People felt like they could play for quite some time and they didn't get any cosmetics, and we have seen that people value cosmetics quite highly in the game," saying the devs would like the experience to be "a bit less random" for players. This is where the new store comes in.
In the future, we will add an in-game store with both soft and hard currency where you will be able to purchase cosmetic items.

— Warhammer Vermintide (@VermintideGame) January 17, 2020
However, while he explains the devs hope they "can evolve the store over time" and that it's a learning experience – "we need need to learn how to do stuff and how to try to price things the right way" – the store offers "only cosmetic things" and "there's nothing that will have gameplay effect". "That's the plan going forward as well", he adds, similarly also saying: "There is no pay-to-win, of course".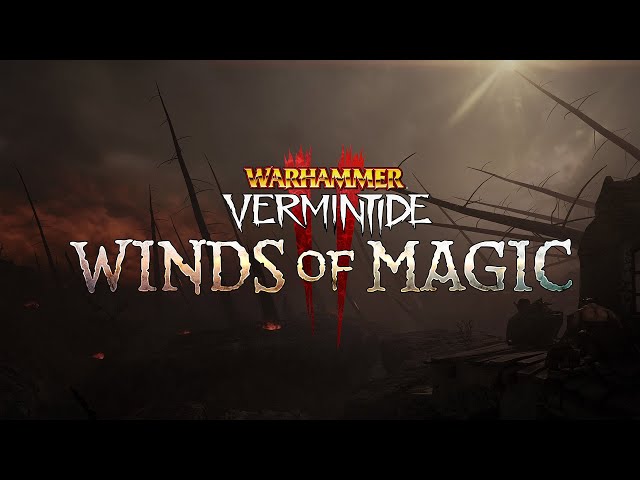 "I think the majority of items will only be purchasable, right now, with what you earn in-game. As a start there will be a few premium cosmetics that you only buy with real money, so to speak", he explains, putting the figure of items you buy with in-game currency at around the 95% mark. However, he notes this could change over time "because we want to collect a lot of feedback from users and what they want".
"I'm not sure where where we move with that going forward – we'll see what people want – what feels right for the game." He later adds: "We're nothing without the players. The core thing is making the best possible game for the players and try to listen to players."
Wahlund says: "We'll be pretty open-minded but obviously we draw the line in the sand where we don't want to do pay-to-win stuff like that, of course."
There's no exact date to mark on our calendars just yet, but Wahlund says Fatshark hopes to launch the new Vermintide 2 store out of beta in the coming week, so expect to see it arrive in-game before the end of January.