The Stone Age has been massively underserved as a setting in videogames. Sure, humanity's technological infancy offers fewer possibilities in some senses than the far future, but on the other hand: mammoths. And, with a little creative licence: dinosaurs. And with a little more: magic. Warparty exercises all that licence, offering a colourful RTS against a distinctive backdrop.
Warparty has three factions: the proud Wildlanders, menacing Necromas, and the vengeful naturalists, the Vithara. Each has its own unique units, talents, and playstyle. If you're a StarCraft fan, the setup should feel pleasantly familiar and the setting excitingly new.
And there are plenty of ways for you to enjoy it. Each faction has its own single-player campaign, with unique missions and variable objectives, in which you'll uncover the mysterious powers of a primeval civilisation. But there's also a survival mode, a skirmish mode against AI, custom online multiplayer with leaderboards and ranked play, and a spectator mode for you to watch and analyse other games. Warparty even has dedicated servers for the best multiplayer experience, and an in-game Wiki so you can learn the ropes.
Sound good? We have ten codes up for grabs that'll get you the full game on Steam. Read on to learn how to enter, after you've enjoyed this informative launch trailer: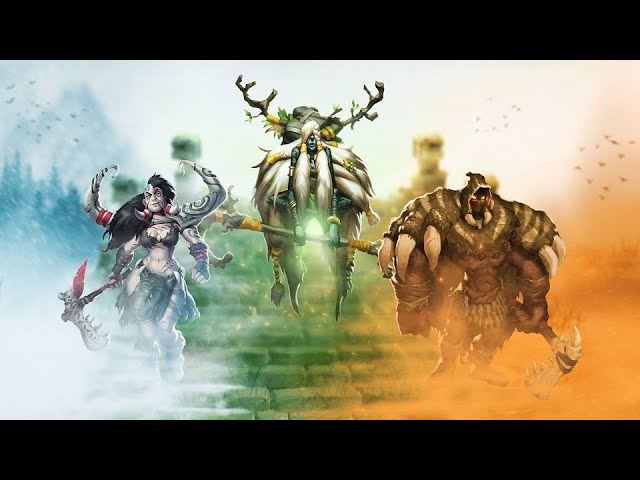 If you want to win then you need to enter the competition via the widget below. Complete the one action available and you're done. Entries close at 23:59 BST on this coming Sunday evening. Winners will be drawn on Monday.
Like free stuff? Check out the best free Steam games
We'll also need your email address so we can send you a code upon winning – we won't send you spam, we promise. Please read our terms and conditions before you enter.
While you're here, give us a Like over on the PCGamesN Facebook page, or follow us on Twitter, and we'll keep you up to date on all our future giveaways.