AMD just dropped an official Ryzen 7000X3D release date and price, and it'll enter the best gaming CPU ring with a familiar MSRP. You'll also be able to get your hands on one of the red team's chips sooner than you'd think, as they'll roll up to the scene by the end of the month.
Revealed at CES 2023, the company says its new flagship processor is 29% faster than an Intel i9-13000K in esports games, but the Ryzen 7950X3D will ultimately face off against the 6GHz Intel i9-13900KS. However, the 7950X3D isn't the only member of the new Zen 4 pack, as it's accompanied by both the cheaper Ryzen 7900X3D and 7800X3D.
In a new announcement video, AMD confirms the price of its Ryzen 7000X3D trio while providing a solid release date. If you're planning on replacing your original V-Cache chip with the 16-core newcomer, you'll be pleased to hear it shares the same $699 USD MSRP as its predecessor, and it'll be available to buy from February 26, 2023.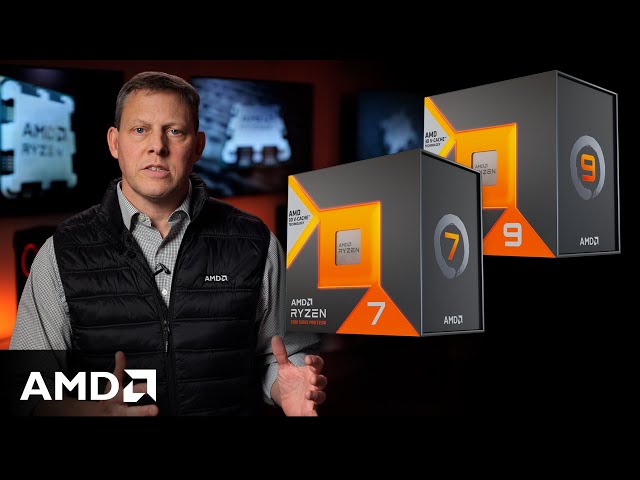 That same release date also applies to the Ryzen 7900X3D, a scaled-back 12-core alternative that'll cost $599 USD, but you'll have to wait till April 6 for the 7800X3D. The latter chip pairs 8-cores and 5GHz clock speeds with a $499 USD price tag, so it might be worth the wait if you're looking for a less expensive upgrade.
In addition to the price and release date reveal, AMD's vice president David McAfee recommends using a 280mm all-in-one liquid cooler for the "best performance." That could add extra expense to your planned gaming PC upgrade, but investing in the best AIO cooler will help you get the most out of the red team's pricey chip.
Looking for something that'll upset your wallet less? Our Ryzen 5 7600X review provides a rundown of the midrange chip's capabilities, but you might want to consider whether it offers true value for money.