Nvidia's market share grew to 72.92% in Q3, 2019, whittling down AMD's market share by 5% since Q2, 2019, Jon Peddie Research reports. Both companies enjoyed massive GPU sales growth for the quarter, yet it seems Nvidia was in the best place to capitalise on the quarterly explosion – with nearly three of every four graphics cards sold in those three months coming from the Nvidia skunkworks.
Nvidia gained significantly over the past quarter, managing to increase its 67.92% market share in Q2 to 72.92% in Q3 – entirely at AMD's expense. Nvidia expanded its GPU lineup in 2019 with the Super variants, for both RTX 20-series and 16-series GPUs, and the first batches of these cards would be factored into its Q3 sales.
It's not all bad news for AMD's Radeon graphics division, however. The company managed to increase its market share somewhat since this time last year. It now makes up 27.08% of the market, up from its Q3, 2018 total of 25.72%.
Volume sales for both Nvidia and AMD largely come from mainstream graphics cards such as the GTX 16-series and RX 500-series. Perhaps AMD's lack of new mainstream product, and tail-end RX 500-series inventory leading to bargain Black Friday graphics card deals, has a part to play in its dip in market share this past quarter.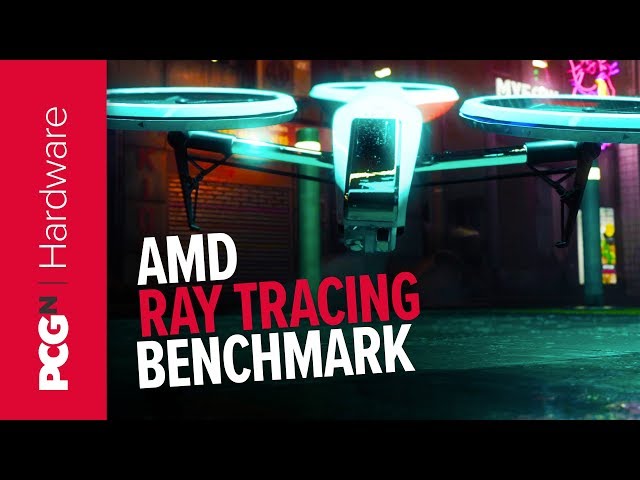 AMD launched the RX 5500-series back in October, although we're yet to see mainstream discrete units outside of OEM builds. Perhaps this has some pertinence to its market share slide, and may aid it in scraping back share in Q1, 2020. AMD launched the RX 5700-series back in July, yet even these high-end cards were not enough to drive Nvidia-beating sales for the quarter.
But also hitting the market in 2020 is Intel Xe. Intel's discrete graphics cards are set to launch next year sometime – perhaps June – and will see a third party enter the global AIB shipments game.
It's worth noting that not all add-in board sales come from gaming. In fact, workstations, servers, rendering farms, and even research cards are a large part of overall GPU sales. Hence why Nvidia's so keen on shifting towards the data centre with its product stack, and perhaps why its Q3 was rather spectacular.
Both AMD and Nvidia totalled 10.5 million graphics cards for Q3, 2019. The third quarter is reportedly the strongest for GPU manufacturers, and Q3, 2019 was particularly strong at 42.2% up over Q2. That's above and beyond the ten-year average of 14.9%, as Jon Peddie reports, and the overall desktop PC market growth of 9.6% for the quarter.
So do your part, buy an AMD graphics card today. Or an Nvidia one. We really don't mind so long as you've read up on the best graphics cards of 2019 and selected the one best suited to your budget.