AMD's Ryzen 7 3700X is a generational CPU update that's worth shouting about. Packed with the very latest AMD chiplet architecture, AMD Zen 2, and a minimal 65W TDP, this chip is the best eight-core processor in the Ryzen 3000 lineup – and all for little more than the Ryzen 7 2700X's price at launch.
The smart design of AMD Zen 2 allows the red team to bring high-performance, high-core-count computing to the mainstream. The 'revolutionary chiplet design' of the architecture, built on the 7nm process node, could be just the thing to kick Intel into second place and raise it up as number one purveyor of go-to gaming chips.
We're putting that theory to the test with the Ryzen 7 3700X. This chip features the same total core count as its predecessor, the Ryzen 7 2700X, at eight cores and 16 threads. Plenty enough silicon for us gamers, and quite a bit else. AMD has seen fit to make some big changes to the underlying tech to increase instructions per clock (IPC) and power efficiency for even more bang for your buck than last time.
It's a tad cheaper than the Intel Core i7 9700K, the de facto high-end gaming chip of the moment from Intel. And that also includes the Wraith Prism cooler. That's a pretty good get.
AMD Ryzen 7 3700X specs
The Ryzen 7 3700X ushers in a new generation of AMD CPU architecture: Zen 2. Incorporating a new mixed-node chiplet design, this particular eight-core chip is fitted with a single 7nm CCD, complete with two 100% operational four-core CCX clusters. Co-inhabiting the AM4 socket space alongside that single CCD is a lone 14nm cIOD I/O die, which houses all of the non-core and I/O functionality.
Maintaining a steady flow of data between each discrete chiplet is AMD's Infinity Fabric interconnect.
This menagerie of silicon chiplets sits happily at 3.6GHz base clock, and will boost up to 4.4GHz when required. That's only a touch higher than the Ryzen 7 2700X at 3.7GHz base and 4.3GHz boost, which may make for some doubts as to the proficiency of this 7nm business. In a sense you'd be right to think so on clock speed alone. This first generation of chips on 7nm hasn't made for a drastic uptake in clock speed over 12nm parts – those days are over – but there's more to Zen 2 than mere clock speed.
| | | | | | | |
| --- | --- | --- | --- | --- | --- | --- |
| | Ryzen 9 3950X | Ryzen 9 3900X | Ryzen 7 3800X | Ryzen 7 3700X | Ryzen 5 3600X | Ryzen 5 3600 |
| Cores/threads | 16/32 | 12/24 | 8/16 | 8/16 | 6/12 | 6/12 |
| Turbo clock | 4.7GHz | 4.6GHz | 4.5GHz | 4.4GHz | 4.4GHz | 4.2GHz |
| Base clock | 3.5GHz | 3.8GHz | 3.9GHz | 3.6GHz | 3.8GHz | 3.6GHz |
| TDP | 105W | 105W | 105W | 65W | 95W | 65W |
| Total cache | 72MB | 70MB | 36MB | 36MB | 35MB | 35MB |
| Price | $749 | $499 | $399 | $329 | $249 | $199 |
This chip walks a fine line between expeditious efficacy and power efficiency. In fact, it's the only X-series chip above the Ryzen 5 3600 to be squeezed into a 65W TDP. That's all thanks to the 7nm process node allowing for much greater efficiency over its 12nm or 14nm predecessors. Total platform power of this octa-core processor reached just 148 watts under load in x264 v5.0 – 37% less than that required by the Ryzen 7 2700X.
The Zen 2 architecture is more than a process shrink, it's an entirely overhauled architecture. AMD has increased IPC by a whopping 15% with Zen 2, achieved though various architectural changes. Notable changes include: front-end advances, doubling floating point performance, and reducing effective latency to memory.
One such tweak is the redesigned cache hierarchy. The CCX design is still a familiar sight on the surface, but L3 cache has actually been doubled over second generation Ryzen units. That all totals to 36MB of total cache with the Ryzen 7 3700X.
With near-total parity to the Ryzen 7 3800X in almost every way, aside from a marginal drop in clock speed, it would seem that the cheaper Ryzen 7 chip could become a threat to its bigger sibling in the hands of anyone with even the slightest idea of how to overclock.
AMD Ryzen 3700X benchmarks
PCGN test bench: MSI MEG ACE X570/MSI Gaming M7 AC X470/MSI MPG Gaming Edge AC Z390, 16GB Trident Z Royal/Corsair Dominator @ 3,200MHz, Samsung 970 Evo 2TB, Nvidia RTX 2080 Ti, Corsair HX1200i, Corsair H100i V2, Philips BDM3275
AMD Ryzen 3700X performance
The Ryzen 3700X is only a stone's throw from Intel's i7 9700K across most gaming benchmarks. With an overabundance of titles today still heavily reliant on single-threaded performance, it's no wonder that Intel's 4.9GHz takes the form of a healthy lead during bouts of high CPU usage.
AMD's creeping closer than ever to closing that gaming deficit once and for all, however, and you're only likely to see this divergence plain as day during 1080p gaming. That's when modern high-end graphics card are capable of spitting out frames at rapid pace and putting the pressure to keep up squarely on your CPU. Crank that resolution up to 1440p or 4K and the workload swiftly shifts onto the GPU, and that disparity between AMD Ryzen 3000 and Intel's 9th Gen Coffee Lake chips inches even closer.
In synthetic benchmarks the Ryzen 7 3700X excels once again, landing somewhere between Intel's i9 9900K and i7 9700K. More often than not leaning towards Intel's top gaming chip.
The marginal clock speed drop between the Ryzen 9 3900X and Ryzen 7 3700X has also seemingly little impact on the gaming performance between these two processors. Only a few games take well to the 12 cores of the top chip, leaving much of the work to the rather minimal 200MHz clock speed bump between the pair.
But as a generational proposition the Ryzen 7 3700X is a significant upgrade on the Ryzen 7 2700X. In Total War: Three Kingdoms at 1080p, you can see that 15% IPC increase in action, with the Zen 2 chip outperforming its predecessor 131 frames per second on average to 114. This same story continues throughout, especially through Cinebench R20. Yet the largest success of the Ryzen 7 3700X lies just under the surface.
The Ryzen 7 3700X absolutely demolishes its predecessor in performance per watt. With a generous helping of 7nm efficiency gains, the 65W TDP of the latest chip makes for a chip that not only outperforms 2nd Gen Ryzen's top chip, but does so without breaking a sweat at 148W total platform power in x264 v5.0 to the Ryzen 7 2700X's 235W.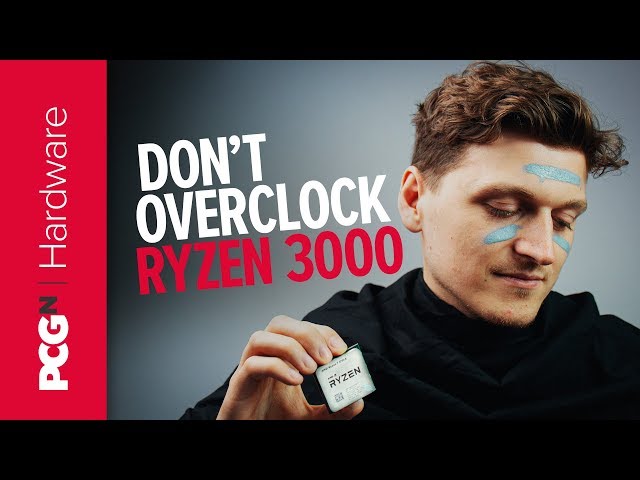 AMD Ryzen 7 3700X verdict
The shift from Ryzen 7 2700X to Ryzen 7 3700X has been a major step towards snatching the performance gaming market. AMD has ironed out the bugs, totally turned around on memory support, and put together a product that excels in the same, budget-friendly, price bracket as its predecessor.
Shaving off a couple of hundred megahertz here or there has allowed for considerable power savings, too. The 65W TDP of the Ryzen 7 3700X dramatically cuts this chip's thirst compared to its predecessors. And while that slight saving on your electricity bill may not be convincing alone, it's that overhead that offers overclockers a little more room to work in.
The processor still falls short of Intel in gaming at stock, however. That gap closes at higher resolutions, but the Intel i7 9700K remains out ahead in raw processor power that games love best. Yet AMD reaching near performance-parity with a cheaper product than the competition is something to behold, especially considering the aggressive pace with which it got to this point. That's sure to win over a greater portion of the desktop market.
There is the added bonus of PCIe 4.0 and X570 with the AMD chip. And the cooler included in the box is added value that reduces the overhead of building your system by potentially a fair wallop. On the question of value, it's a big thumbs up for AMD and the Ryzen 7 3700X.
AMD Ryzen 7 3700X
The Ryzen 7 2700X was already an Intel CPU killer, leaving the Ryzen 7 3700X needing to do very little to win over the market once again. But rather than rest on its laurels, AMD has released a fantastic generational upgrade worth shouting about.