Here it is, folks: the Ryzen 9 3900X. Not quite the best of the bunch anymore – not since that Ryzen 9 3950X came along with its 16 cores – but it's still a mighty powerful 12-core/24-thread multithreaded champion. Armed with the Zen 2 architecture, this chip has helped close the gap on Intel after years of playing catch-up.
AMD finally gained the process node advantage from Intel with its latest CPU architecture. But AMD's inaugural client 7nm efforts are not limited to processors alone, as July 7 also marked the launch of the RDNA GPU architecture with the RX 5700-series (formally known as AMD Navi). The release has seen two fresh-faced graphics cards, the Radeon RX 5700 XT and RX 5700, head to market to compete with Nvidia's Super lineup.
We've putt the Ryzen 9 3900X, first of its name, under the microscope. This 12-core, 24-thread processor is the most capable, highest clocked chip from the red team's Zen architecture to date – coming in at $499 – RGB cooler included, of course.
While a fundamental change in chip design, 400-series and most 300-series AM4 motherboards will support the latest 3rd Gen Ryzen chips, so there's no need for the latest X570 chipset if your rig is already red. However, that brand new chipset also unlocks complete PCIe 4.0 bandwidth, capable of driving double the bandwidth between your chip, storage, GPU, and I/O devices as today's standard, PCIe 3.0.
AMD Ryzen 9 3900X specs
The Zen 2 architecture is built on the 7nm process and incorporates a new mixed-node chiplet design. This hands the red team a new balance between power and performance that is incredibly scalable – and none more obvious today than with the Ryzen 9 3900X.
The Ryzen 9 3900X is the highest clocked 3rd gen Ryzen chip available right now, booting from 3.8GHz up to 4.6GHz. It will soon be superseded by the Ryzen 9 3950X come September, at which point the adroit 16-core Ryzen 9 3950X will take the crown. But, for now, it rules the roost, bringing a whole lot of performance for gaming and heavy-duty multitasking to the fore.
That's largely thanks to the Zen 2 architecture acting as the backbone for the performance improvements of AMD's Ryzen 3000 processors. AMD has a knack for thinking outside the box to compete with its strong rivals, this time producing a design that puts its Infinity Fabric to good use between a single 14nm I/O die (cIOD) and either one or two 7nm chiplets (CCD). The Ryzen 9 3900X is the only chip so far to utilise two 8-core CCDs, each CCX within slightly hamstrung to hit that 12-core/24-thread overall count.
Diving into the architecture, AMD has increased Instruction per clock (IPC) by a whopping 15% with Zen 2. This has been achieved through various upgrades and streamlining efforts applied across branch prediction, cache, integer execution, and floating point. The updated core complex has been designed in a similar fashion to its predecessor, with large banks of L3 cache sandwiched between L2 cache and a discrete core on either end.
| | | | | | | |
| --- | --- | --- | --- | --- | --- | --- |
| | Ryzen 9 3950X | Ryzen 9 3900X | Ryzen 7 3800X | Ryzen 7 3700X | Ryzen 5 3600X | Ryzen 5 3600 |
| Cores/threads | 16/32 | 12/24 | 8/16 | 8/16 | 6/12 | 6/12 |
| Turbo clock | 4.7GHz | 4.6GHz | 4.5GHz | 4.4GHz | 4.4GHz | 4.2GHz |
| Base clock | 3.5GHz | 3.8GHz | 3.9GHz | 3.6GHz | 3.8GHz | 3.6GHz |
| TDP | 105W | 105W | 105W | 65W | 95W | 65W |
| Total cache | 72MB | 70MB | 36MB | 36MB | 35MB | 35MB |
| Price | $749 | $499 | $399 | $329 | $249 | $199 |
Each of the four CCXs within the Ryzen 9 3900X, while limited to 3/4 cores a piece, retains access to all 16MB total L3 cache available per CCX. Hence the 12-core Ryzen 9 3900X features identical L3 cache access to the mammoth 16-core Ryzen 9 3950X at 64MB.
When we move away from the CCX complex and out to the memory controller located on the cIOD, there's been some serious upgrades here, too. Memory compatibility was something of a bugbear with previous Ryzen generations, especially the inaugural kit, but there have been efforts to rectify that with the third gen units.
The interconnecting Infinity Fabric (Fclk) has been decoupled from the memory controller (Uclk) between the cIOD and CCD, allowing for much greater memory capabilities with 3rd Gen Ryzen. DDR4 over 4,200MHz is rated "with ease", while even 5,133MHz kits are on the table. However, the sweet spot lies around 3,600/3,733MHz. Beyond that speed Uclk switches from a 1:1 Uclk/Flck ratio to 2:1, a byproduct of which is an increase in overall latency.
For the Ryzen 9 3900X testing below we've opted for a straight 3,200MHz across the board. As such there's a little performance left on the table for 3rd Gen Ryzen – and Intel's chips too for that matter – but overall we can gleam a strong comparison of the Zen+, Coffee Lake, and Zen 2 architectures on even footing.
This chip's thirst for power has been quenched somewhat by the 7nm process node, too. The Ryzen 9 3900X sits within a 105W TD, and with 12-cores in hand it requires some 210 watts total platform power under x264 v5.0 benchmarking. But with a thirst less than the 8-core Ryzen 7 2700X the 7nm process is evidently paying dividends where it counts.
The benefits of this topology are obvious. Yields are less troublesome to high-core-count processors, clock speeds are not tethered to perfect, or near-perfect, dies, and the Ryzen 9 3900X need not sacrifice speed for multicore performance. Therefore this chip is not only the 'megatasker' champ right now, but the single-threaded prizefighter taking it to Intel on the gaming front.
AMD Ryzen 9 3900X benchmarks
PCGN test bench: MSI MEG ACE X570/MSI Gaming M7 AC X470/MSI MPG Gaming Edge AC Z390, 16GB Trident Z Royal/Corsair Dominator @ 3,200MHz, Samsung 970 Evo 2TB, Nvidia RTX 2080 Ti, Corsair HX1200i, Corsair H100i V2, Philips BDM3275
AMD Ryzen 9 3900X performance
You can see why Intel has been pushing the "real-world gaming" narrative as of late – the Ryzen 3900X royally trounces the Intel 9900K in synthetic results. The famed Cinebench R20 benchmark sees the Ryzen 9 3900X take the lead by 41% – a little over 10% for every extra core the Ryzen 9 3900X has over the i9 9900K.
The Ryzen 9 3900X also marginally outperforms the Intel i9 9900K in Cinebench R15 – despite the latter's clock speed advantage.
Professional video workloads should be no worry for the 12-core chip, either. In x264 v5.0, a benchmark that measures just how fast your CPU can encode a 1080p video clip, the Ryzen 9 3900X flew past the competition. This benchmark is highly receptive to greater threads, as are many non-gaming workloads, so no real surprise that the 24-threads of the Ryzen 9 3900X comes out on top here.
The Ryzen 9 3900X has the silicon advantage, four whole cores of it. That makes for much of an equitable showdown with Intel's 8-core i9 9900K in synthetic benchmarks, but once you get into the real crux of gaming benchmarks it becomes a far closer battle with Intel's Coffee Lake champion.
In Civilisation VI there's only a fraction of a second between the Ryzen 9 3900X and the Intel Core i9 9900K with the latter taking the crown by a hair. We're talking less than one tenth of a second here, folks – 6.88 seconds to Intel's 6.79 seconds.
If we move onto Total War: Three Kingdoms, this is where we see Intel retain the furthest lead over AMD's latest chips. And with good reason. Benchmarking suggests this game is fond of frequency muscle, not core count, and that sees the 5GHz turbo of the i9 9900K move considerably ahead in 1080p, CPU-intensive gaming. The Ryzen 9 3900X is close, however, and making great strides beyond the capability of the Zen+ Ryzen 7 2700X. With near-identical scores between the 12-core and 8-core Ryzen 9 and Ryzen 7, these chips' two scores are a 14% increase on those of the Ryzen 7 2700X. That's bang on the touted instruction per clock (IPC) gains with Zen 2. It's not all about process, people.
For the most part AMD's chip lands just beneath Intel's processors, if only by a small margin. That's especially the case as you move up into 1440p and, especially, 4K gaming. With the burden of gaming performance squarely on the graphics card at high resolutions, which CPU you've chosen is of lesser importance amongst the top-tier chips from either side.
Assassin's Creed: Odyssey at 1440p sees just two frames between the Ryzen 9 3900X and the Intel i9 9900K, with Intel gaining further in minimum frame times. The Ryzen 9 3900X does just scrape the win in average fps over the i7 9700K, however. A mighty win for AMD's IPC catch-up. In Far Cry New Dawn at 4K, each CPU sits only a couple of frames of one another – and well within margin of error.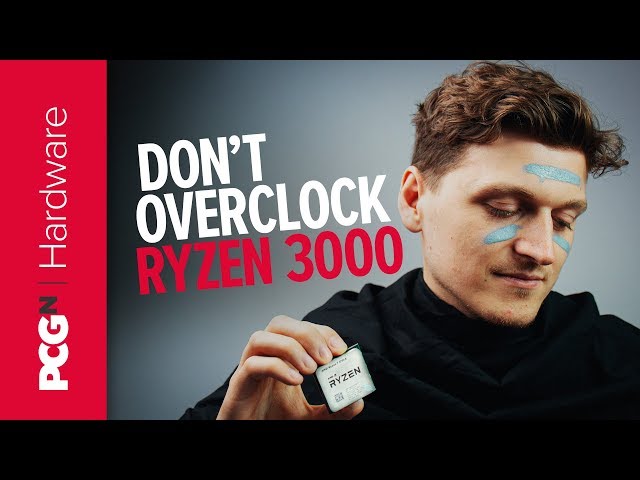 AMD Ryzen 9 3900X verdict
With gaming performance swiftly on the rise, AMD is yet again showing its transcendent will to develop at pace and in the right areas. The 3900X is not a straight gaming chip, and few would've dreamed of an affordable 12-core gaming chip only half a decade ago. Yet the smart blend of CCD topology and swift process node adoption (courtesy of TSMC) allows AMD to offer both multi-core numbers and single-threaded, high clock speed performance in 2019 without breaking the bank.
And that age-old gaming performance delta between the two rivals' chips doesn't look quite so insurmountable anymore. While AMD still can't claim record-breaking gaming performance, it's reached a level of parity at which point it's no longer much of a detriment, either.
At $499, it's the affordable price tag and accompanying X570 platform that separates this chip from Intel's offering more so than raw performance advantage in games. It's by all means an enthusiast chip – a gamer will almost certainly find better value in a Ryzen 5 or Ryzen 7. Yet enthusiasts, content creators, and professionals hoping to put PCIe 4.0 to good use will find a fantastic blend of single-threaded chops and multicore performance in the Ryzen 9 3900X of a calibre historically limited to HEDT platforms.
For some perspective on that statement: the Intel X-series i9 9920X is the first in Intel's HEDT Skylake-X lineup, complete with 12 cores and 24 threads on 14nm and rated at 3.5GHz base and 4.4GHz turbo. That will set you back $1,189. And because of AMD's stance on upping core-count Intel has had to halve the cost of its next-gen Cascade Lake HEDT chips. Score one for the consumer, thanks AMD!
AMD is continuing to ramp up the pace of change with Zen 2. It wasn't all that long ago that the CPU market was stale, stagnant, and resolutely four-core. Yet the company has been catching up with Intel across the past two years at remarkable speed and changing the face of the market.
The Ryzen 9 3900X acts as fantastic proof of that transition: an uncompromising high-end processor dragging the market kicking and screaming into the affordable, and placing enormous pricing pressure on its opponent's lineup beyond even the mainstream desktop segment.
An enthusiast CPU capable of competitive gaming performance and a compelling demonstration of what the Zen 2 architecture brings to the table.