If you've played Apex Legends recently, you might have noticed something new – something that might get you thinking for a second that you've stepped into Westeros, rather than another round of foe-blasting in Kings Canyon. Ahead of Season 2, due to drop on July 2, developer Respawn has silently introduced a big scaly surprise into the battle royale – dragons. Best of all, dragons that are soaring around carrying Death Boxes.
As reported by PCGamer, some players have just noticed the reptilian "Flyers" appear this week, clutching colourful crates packed with loot in their claws. Based on a helpful Reddit post by user CoreExen summarising information gleaned about the creatures so far, it doesn't look like they're actually a threat to players at the moment, more a helpful means of grabbing yourself some extra goodies – if you're prepared to fell one of them. I mean, they're pretty majestic.
According to these notes, and seemingly confirmed in footage posted on YouTube by player Rock3tXer (included below), it looks like the dragons' Death Boxes usually contain eliminated friends' stash for you to grab, as you'd expect. However, in cases where there's no-one on your friend list, it looks like you might see one of the game devs' usernames instead – which seems to be confirmed by a Respawn dev called Tangentiallogic elsewhere on Reddit.
Though added in stealthily before the coming update, it might not a total surprise that Flyers have appeared. As PCGamer notes, some data miners such as Shrugtal previously found images and art in the game suggesting they would become a thing.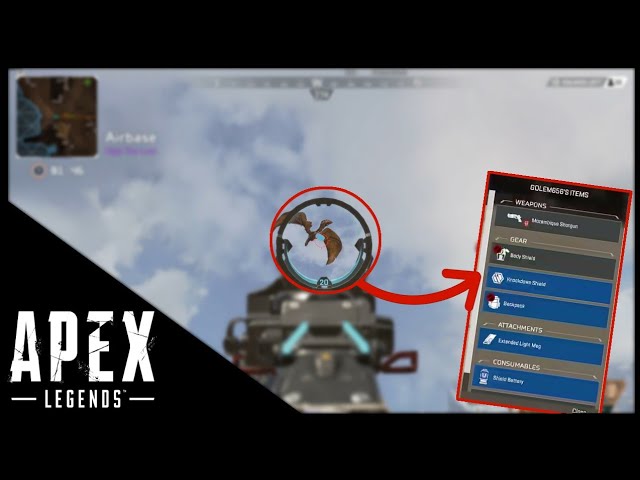 The Flyers could also potentially start to show their (pretty big) teeth in the future – Twitter user That1MiningGuy has dug up some game code which they say reveals potential swarms of much bigger dragons that could swoop into the game.
Related: Check out the best multiplayer games on PC
Keep an eye out for Apex Legends' next season which will bring a ranked mode and other goodies. Maybe some of its new weapons and challenges will have something to do with those Flyers.