What is the Apex Legends Season 18 release date? If it feels like Season 17 with the introduction of Ballistic only just happened, that's because he launched at the beginning of May. There's still plenty of time to go before the start of Season 18, and we've got some early information as to what we can expect from the upcoming season.
Fans of Revenant will be pleased to know that he's set to receive a big balance rework, potentially changing the effects of his kit and potentially his overall appearance. There's a chance this could happen before the Apex Legends season launches, but we fully expect it to tie in with the story events that lead up to the new update in the battle royale game. Here's everything we know about Apex Legends Season 18 release date so far, including information about the Revenant Reborn, cross-progression news, and more.
Apex Legends Season 18 release date
Apex Legends Season 18 release date is set for Tuesday, August 8, 2023.
Respawn has been extremely consistent when it comes to releasing the new season on time, so we don't expect this date to change any time soon.
Revenant Reborn
We now have confirmation that Revenant is receiving an overhaul to make him a viable pick. It's no secret that Revenant is one of the game's lowest-picked Apex Legends characters. There was a point in time when Revenant's ultimate ability combined with Octane's speed used to dominate the meta, but that game plan no longer works as Apex Legends has become more defensive over time.
Before being confirmed in the Kill Code Part Two video, this rumor came from Twitter user KralRindo who posted in-game footage of a revamped Revenant model in the training course trying out a new set of abilities.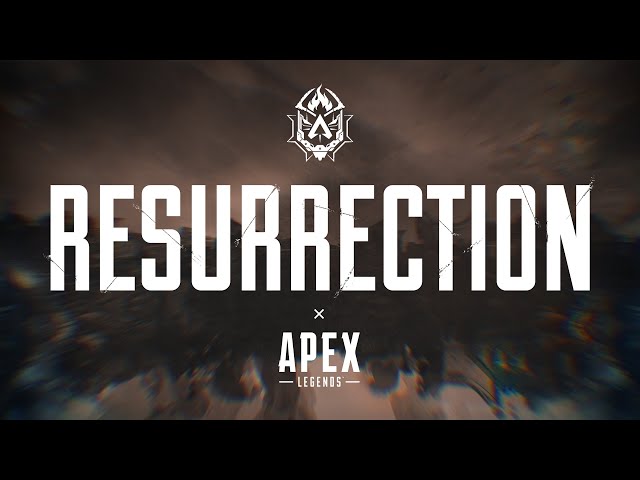 Here are Revenant's new abilities in Apex Legends Season 18:
Class – Skirmisher: Reveal the contents of falling Care Packages to see the highest value item.
Passive Ability – Assassin's Instinct: Highlight nearby enemies that are low on health. You also can crouch walk faster and can wall climb faster and further than other characters.
Tactical Ability – Shadow Pounce: Leap directly ahead to jump toward your enemy. You can charge the ability to go further distances.
Ultimate Ability – Forged Shadows: Forge a shroud of hardened shadows that blocks damage and regenerates. This ability is refreshed when you knock down enemies.
Apex Legends cross progression
Apex Legends data miner, HYPERM1STx revealed (in a now-deleted tweet) three new files added to the game:
Cross_Progression_Checkbox
Cross_Progression_Profile_Button
Cross_Progression_Profile_Info
In response to this tweet, self-proclaimed Apex Leaker, Osvaldatore suggested that people shouldn't get their hopes up in regards to account merging. Respawn has always talked about adding a cross-progression system to Apex Legends, but they haven't stated how it is likely to be implemented. If account merging is completely off the table, this means players on multiple systems will have to pick their main account and sacrifice their progress on their alternative accounts.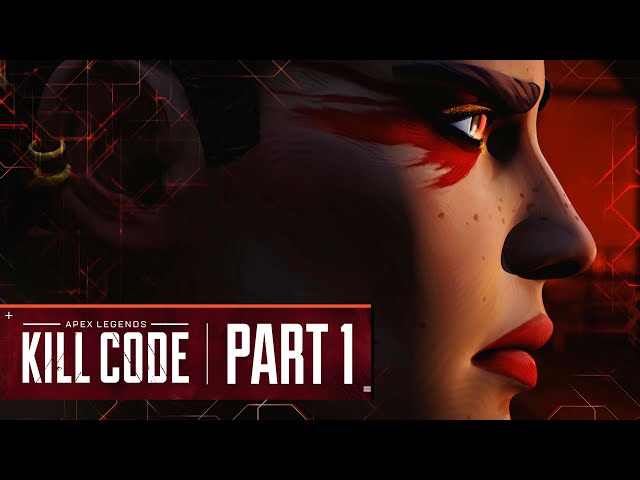 Kill Code part one and two
The latest Apex Legends trailer sees Lifeline, Loba, and Mad Maggie take a trip to Salvo as they search for Duardo Silva. The team makes their way to an abandoned facility where they find plans relating to events happening in the Outlands. Before they can transfer the data over to a portable drive, they are attacked by a group of robots. They just about manage to leave the facility before being escorted away by Valkyrie.
It appears Loba managed to grab some files after all as she's seen holding a USB-like device, and someone watched the whole situation unfold right before their eyes from a remote location. There's a good chance this character is Revenant judging by what we know about this character in the upcoming season.
Apex Legends Season 18 Ranked changes
Aaron 'Exgeniar' L, one of the ranked designers on the Apex Legends team, confirmed in a recent Reddit post that changes are coming to the ranked system in Season 18. With the tweaks made to the ranked system last season, more players than ever have reached Masters rank. One of the changes proposed is to reintroduce the increased entry fees to make it harder to rank up.
Another Respawn developer has confirmed that the game will not go back to the ranked system used between Season 7 and Season 11. When asked about this change during a recent AMA, Evan Nikolich, Apex Legend's senior design director had this to say: "No, we are going to continue forward with this Ranked system at this time. We felt prior systems were too focused on racking up kills and not focused on winning the match."
That's all we know about the Apex Legends Season 18 release date for now, but stay tuned as we'll have plenty of updates as we move closer to the new season. If you haven't kept up with the multiplayer game for some time, here's a guide to Ballistic, the latest character to join the Apex Games.