On March 31, Studio Wildcard announced that the Vin Diesel-starring survival game Ark 2 would be delayed until 2024, and that a remaster of the original Ark Survival Evolved, built using Unreal Engine 5, would release as Ark Survival Ascended. Included with Survival Ascended would be access to the full Ark 2, with the bundle priced at $50 USD. However, the developer has now altered its plans, announcing that Survival Ascended will instead be sold separately for $59.99 USD, and will no longer include access to the sequel, as we approach the Ark 2 release date.
Survival Ascended, the UE5-driven remake of the first Ark game, was originally expected as a free update, before Studio Wildcard confirmed that it would instead be bundled with the full sequel, Ark 2, for $50 USD (£39.99 GBP).
This decision was criticised, as it required players who owned the original Ark Survival Evolved to essentially repurchase the game entirely as well as commit to buying Ark 2, a game that is not expected to launch until late 2024 and is yet to receive its first gameplay trailer.
In response, Studio Wildcard has now completely changed its plans for the Ark remaster, and will sell Ark Survival Ascended without the inclusion of Ark 2. The new package will include the remastered version of Ark Survival Evolved as well as its various expansion packs. Many of these however are not currently released, with some not expected until as late as the middle of 2024.
The Island, Survival of the Fittest, and Scorched Earth DLCs will all be included and remastered as part of Survival Ascended at launch, but everything else promised in the bundle is yet to be unveiled.
This includes the Aberration expansion, slated for Q4 2023, Extinction, scheduled for Q1 2024, and the two Genesis expansions which will also arrive in Q1 and Q2 of next year.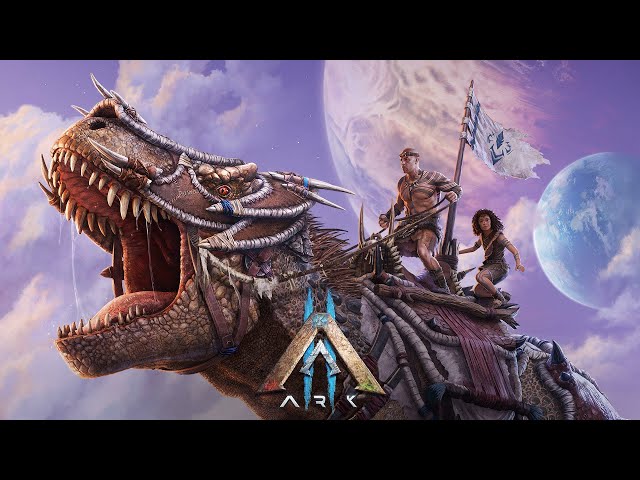 The originally announced Ark bundle, which included Survival Ascended and access to Ark 2, was priced at $50 – an alternative version, which would also include all the expansions, was originally planned for $90 USD (£70).
Studio Wildcard's new version, however, which does not include Ark 2, and instead provides only the remaster of Survival Ascended and its expansions will cost a more expensive $59.99 USD (£49.99 GBP).
"We appreciate your patience as we digested the feedback and consulted with our partners to revise our upcoming plans," Studio Wildcard says. "As always, we're very grateful to have such a passionate player base, and we hear and understand your concerns. We've decided to make some changes and provide additional information as to why we're taking this approach.
"Our intention behind this was to provide a package where you essentially got two products for the price of one. In hindsight, not the best move. Our bad; we recognize how combining Ark Survival Ascended with Ark 2 and requiring further DLC upgrades wasn't optimal, especially since you wouldn't be able to judge Ark 2 as no gameplay or content would be available yet."
Studio Wildcard also confirms that the servers for the original Ark Survival Evolved will be closed on August 31, 2023. The studio claims that making the graphical and gameplay changes necessary for the remaster would not be possible using the original game's code base, and that rather than iterate on the first Survival Evolved, the developer has chosen to begin again with the completely new Survival Ascended.
"You're probably asking, why don't we make these upgrades to the original Ark Survival Evolved?," the studio writes. "Frankly, it would not be viable. Many of the changes we're making in Ark Survival Ascended will touch a lot of aspects of the game; it'll invalidate save data, some mods may not be functional, some things may not play the same way as they did before, and we didn't want to change that experience for those who prefer it or are unable to upgrade.
"This also impacted our decision to sunset the ASE official network offline on August 31st, shortly before the ASA launch. Our reasoning behind the decision is that those servers are essentially based on old technology and require significant development resources and time for our teams to operate and maintain.
"In some cases, the issues aren't as easily solvable without an overall upgrade," Studio Wildcard continues. "Additionally, we know that those resources could be better utilised on fundamentally new technology to further enhance the overall game experience for all players."
Ark Survival Evolved will still be playable offline and through privately-owned, unofficial multiplayer servers, Studio Wildcard confirms. Ark Survival Ascended is expected to release in August, with Ark 2, which stars Fast and Furious frontman Vin Diesel, launching in 2024.
If you want to keep the original game alive, check out all the best Ark mods for 2023. You'll also want to take a look at all the best upcoming games gracing your PC in the next 12 months.