It may have been ten years, but the classic FromSoftware mecha and robot game series is back with Armored Core 6: Fires of Rubicon, and a producer at the studio has talked about how the experience of making soulslike games, from Dark Souls to Sekiro and Elden Ring, has "changed" the team and its level of experience, making this Armored Core game the best it can be.
This comes via FromSoftware producer Yasutaka Ogura, who appeared in an hour-long Armored Core segment at the recent Taipei Game Show. Ogura talks about reintroducing the hit series with Armored Core 6 after a decade-long absence, and how working on the likes of Dark Souls and Elden Ring has changed the studio in that time.
When asked about the major differences in Armored Core 6, Ogura says: "As ten years have passed between [Armored Core] titles, we at FromSoftware had developed so many other titles in the interim from Dark Souls 2 to Bloodborne, Dark Souls 3, and of course others like Sekiro: Shadows Die Twice and most recently of all Elden Ring. All of which changed us.
"The experience and know-how that our game designers and developers built up through these titles were able to be made use of in [Armored Core 6]," Ogura continues.
You can see the full interview with subtitles below.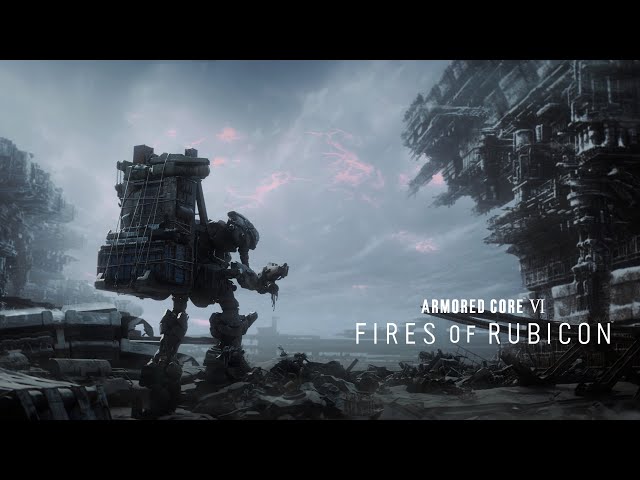 It's already been made clear by FromSoftware that Armored Core 6 is not a soulslike, but that it does borrow some style from Sekiro, so don't go into the mecha game expecting fat rolls and open-ended levels. That said, making eight soulslikes between investing in Armored Core games undoubtedly means things have changed at FromSoftware, from staff to development practices.
Ogura also says it's taken a decade to get back to Armored Core 6 as FromSoftware "always had so many different titles on the go," which impacted the team's resource allocation. With the success of Dark Souls and the soulslike genre as a whole, it's no surprise that FromSoftware wanted to capitalise on their ideas.
While Hidetaka Miyazaki isn't directing Armored Core 6, which falls to Masaru Yamamura, Ogura does mention that Miyazaki was Armored Core 6's initial game director, meaning he was involved with the team's work on the early stages of the game like map design and action fundamentals.
If you're looking for something similar to Armored Core 6 while you wait for it to release this year, we've got a breakdown of the best space games and best RPG games, both of which will have some crossover elements and mechanics with FromSoftware's next release.