What are the Armored Core 6 system requirements? You don't need cutting edge components to suit up in Armored Core 6: Fires of Rubicon, as the mecha shooter runs comfortably on older hardware. However, FromSoftware specifies you'll need a fair amount of space on your drive to fit the whole adventure on your system.
The Armored Core 6 minimum requirements don't ask for a top-of-the-line GPU, as you can get by with a pixel pusher on a par with the Nvidia GeForce GTX 1650 or AMD Radeon RX 480, both of which you can pick up for less than $150. The suggested processors are similarly old, so you'll need to equal or better the performance of an Intel Core i7 4790K, Intel Core i5 8400, or AMD Ryzen 5 2600, alongside 12GB of RAM. It's fair to say you won't need the best gaming CPU to have a blast in your mechanized killing machine.
Here are the Armored Core 6 system requirements:
Minimum
Recommended
OS
Windows 10 64-bit
Windows 10 64-bit
CPU
Intel Core i7 4790K / Intel Core i5 8400
AMD Ryzen 7 1800X / AMD Ryzen 5 2600
Intel Core i7 7700 / Intel Core i5 10400
AMD Ryzen 7 2700X / AMD Ryzen 5 3600
RAM
12GB
12GB
GPU
Nvidia GeForce GTX 1650
AMD Radeon RX 480
Nvidia GeForce GTX 1060
AMD Radeon RX 590
Intel Arc A750
Storage
60GB
60GB
FromSoftware has now given us the Armored Core recommended specs, and they're only a small jetpack jump up from the minimum. GPU-wise, you'll need a card that can match or better an Nvidia GeForce GTX 1060, AMD Radeon RX 590, or Intel Arc A750, all budget pixel pushers that shouldn't break the bank. On to processors, FromSoftware suggests an Intel Core i7 7700 / Intel Core i5 10400 or AMD Ryzen 7 1800X / AMD Ryzen 5 3600, again with 12GB RAM. Although there's no indication of what performance you can expect if you match the recommended specs, it's usually good for 60fps at medium settings in 1080p.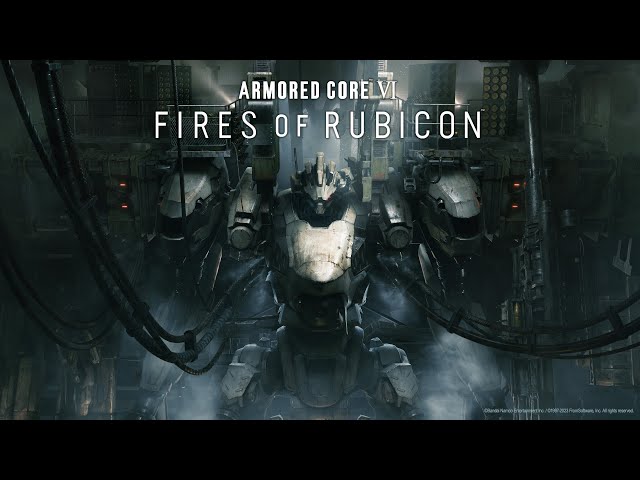 Just because the system requirements specify fairly old components, you can still enjoy better performance if you fork out for the latest products. If you're hoping to pair your high-tech mecha suit with high-tech hardware, check out our guide to the best graphics card on the market right now. Upgrading your GPU is likely to give you the best return on investment if you're looking to ensure your rig can run Armored Core 6 on medium-to-high settings without major frame rate hiccups. And if you're struggling for frame rate, we'll be putting out an Armored Core 6 best settings guide closer to the Armored Core 6 release date.
Finally, the Armored Core 6 size requirements demand a hefty 60GB of your storage space. You won't necessarily need the best SSD, as the requirements suggest a hard drive is sufficient. However, if you want to future-proof your rig, we recommend picking up the excellent WD_BLACK SN850X in whatever capacity you can afford.
Typically, Armored Core games take a very different approach to Dark Souls, so we'll be interested to see whether Armored Core 6 follows the modern FromSoftware game design philosophy emblematized in its most recent action RPGs. If Armored Core 6 sticks to its mechanized guns and follows the usual mecha shooter formula from decades past, it might not scratch the Souls-like itch you're looking for. Why not check out the best games like Dark Souls if that's what you're after?
Take the Armored Core 6 system requirements test over on PCGameBenchmark to answer the question… Can I run Armored Core 6?