August 1, 2018 Valve has detailed what your $20 will get you when Artifact launches.
Valve's next game, Artifact, will launch November 28 on Steam for Windows, Mac, and Linux at a price of $19.99 USD, with iOS and Android versions to follow in 2019. Fans will be able to go hands on at PAX in Seattle, WA ahead of release, with that event running from August 31 through September 3. Yes, folks – we're on the cusp of the release of a new game from Valve, and even if it's not Half-Life 3 that's a serious meme-killer.
280 cards will be available at launch. Your $20 purchase will get you a total of 228 cards, though, naturally, they won't all be unique. You'll get two base decks, each containing five heroes, nine items, and 40 additional cards. Ten booster packs will also be included, each containing 12 random cards, with each pack guaranteeing at least one rare. Further booster packs will be available for $2 each.
The news was first broken via Geoff Keighley's Twitter, with further details following from Valve's Doug Lombardi via Ars Technica. The prolific videogame host shared some of the first images of Artifact during Valve's reveal event earlier this year, and this seems to be part of a continued partnership. (So feel free to begin speculating on whether Valve will unveil another new title at this year's Game Awards.)
Valve's Wykrhm Reddy notes that today, August 1, is precisely seven years after Dota 2's release – adjust your Valve new game doomsday calendar accordingly.
Artifact – Releasing November 28, 2018 on PC / Mac / Linux priced at $20 USD will be up for its first hands on showing at PAX West between Aug 31 – Sep 3, 2018.

Be there, play the game, win Artifact merchandise & two keys for a free copy of the game upon release. #Artifact pic.twitter.com/j3ftaGiiBy

— Wykrhm Reddy (@wykrhm) August 1, 2018
More pertinently for PAX attendees, the game's playable showing at PAX West will offer attendees swag, like signed art prints, and a pair of keys for free copies for showing up. You'll be able to compete in a single-elimination gauntlet for the right to challenge an unnamed "champion" on the main stage. Whether or not you're attending, the event should provide a lot of fresh footage and hands-on accounts of what to expect from Artifact.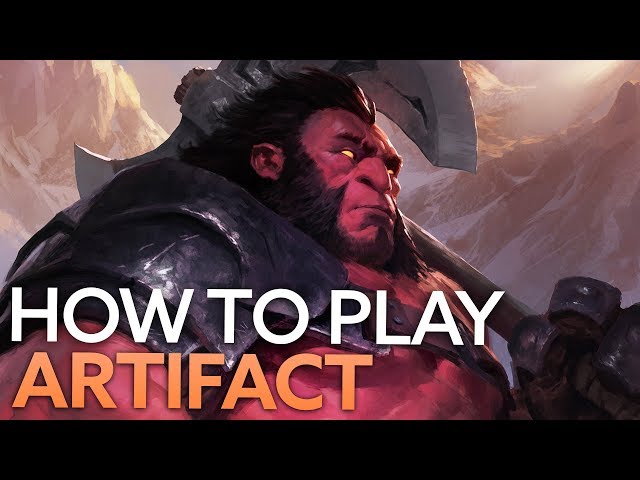 We knew the Artifact release date was set for this year, though we didn't know precisely when or how much it would cost – only that it would not be free-to-play. Stick with us in the months ahead for more details on what to expect from Valve's next title.