We got our best look yet at Assassin's Creed Mirage during the Ubisoft Forward showcase, as the next adventure in the stealth game series is set to shake off the RPG direction and go back to the roots. While we await the upcoming Assassin's Creed Mirage release date, everything new you need to know about the game can be found below.
Assassin's Creed Mirage started with a brand new looks at almost eight minutes of gameplay at the event, which you can check out below.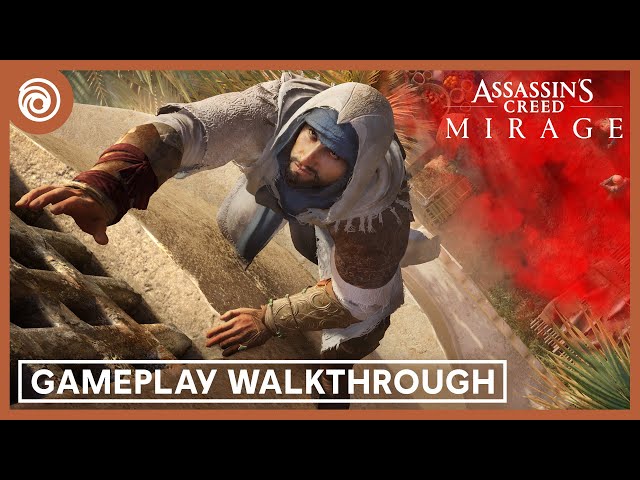 I can absolutely see why Ubisoft have said they're taking the series back to where it all began with Mirage, because even this brief gameplay looks more in line with where Assassin's Creed came from than where it ended up.
From bench assassinations to standing in crowds, this feels classic, and I can't wait to dive in.
Assassin's Creed Mirage is even set to feature a gameplay filter that takes us all the way back to 2007 and the original game, alongside a customization feature we've missed in the series for years as well.
This is a breaking news story as part of PCGamesN's coverage of the Ubisoft Forward livestream. This story will continue to be updated as more information about the breaking news comes to light, but you can check out our news hub for more breaking stories from all the Summer Game Fest events, as well as any other big reveals from the summer of news too.
Make sure you follow PCGamesN on Twitter and Facebook too so you can stay up to date with all the big developments from this show and beyond. We've got gaming news, guides, and hardware updates to share with you every day.
We have even more for you right here as well, with the very best sandbox games and free games currently available on PC. Both of these are sure to keep you busy while waiting for Assassin's Creed Mirage.