Assassin's Creed Mirage wants to take Ubisoft's flagship stealth game series back to 2007. That said, the more RPG-focused leanings of entries like Origins and Valhalla have dominated AC for the last six years, but Ubisoft has said it isn't worried about how players will react to going back to the old style in Assassin's Creed Mirage. Ahead of the Assassin's Creed Mirage release date in fact, Ubisoft is confident it'll work.
We found in our recent Assassin's Creed Mirage preview that, while Basim's adventure does harken back to Altaïr and Ezio's glory days, some of the baggage from the modern RPG games is still coming along for the ride.
We're definitely going back in time with how long it'll take to complete your time in Baghdad at least, as Assassin's Creed Mirage will be around five times shorter than Valhalla, but again, this disparity isn't worrying Ubisoft, as explained by Mirage's narrative director Sarah Beaulieu.
"Worried is not the right word for it. I mean, obviously, you want to make sure that people are happy about what you're doing," Beaulieu tells Escapist Magazine. "Obviously, not all of them are going to be happy about it; we knew that. We were also very, very much aware that there are fans of the first Assassin's Creed and fans that came a little bit after that, so they are more familiar with the big, open worlds like Valhalla. That's two different types of players, really. The RPG side, too. We weren't worried."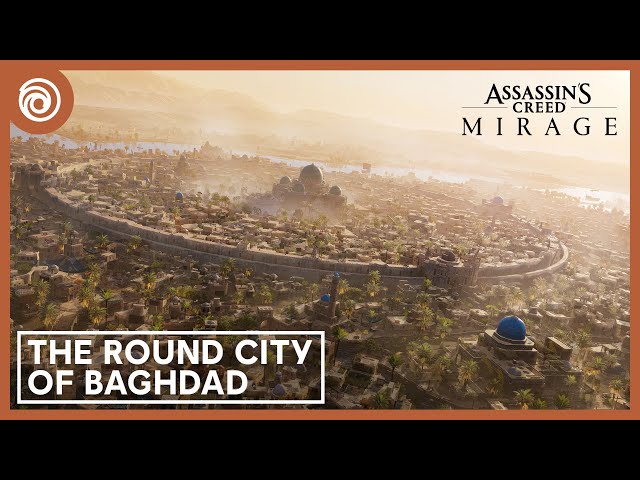 Mirage is a bit of a gamble for Ubisoft, and there's currently no telling if it'll pay off. How are most people going to react to being given less time with a game after Assasin's Creed got so big? I personally think Mirage is shaping up to be a tighter and more meaningful experience, but it does still have the Ubisoft trappings of an overburdened map screen, so don't expect that to change.
Even with the shooter play time, it looks like what you get at launch will be it too, as there are currently no plans for Assassin's Creed Mirage DLC, or so we're told right now.
While we all wait for Mirage we've put together a breakdown of both the best RPG games and open-world games on PC, which is sure to scratch that Assassin's Creed itch.