Beyond Good and Evil, oh, how we miss you. Originally released back in 2003, the platform game from Ubisoft has long earned its reputation as a cult classic. We miss Jade. We miss Pey'j. Although Beyond Good and Evil 2 is still in development, it feels, somehow, further and further away – as Ubisoft prepares a slew of new Assassin's Creed games, and Rainbow Six Siege and The Crew roll on, the return of Beyond Good and Evil becomes an increasingly distant dream. Or so we thought. It might not be the full sequel, but it seems the iconic adventure game is perhaps coming back to us sooner than we expected.
It has indeed been 20 years since the launch of Beyond Good and Evil. On the one hand, it feels like cause for despair. Where has the time gone, and how have we made it this long without another outing for Jade and Uncle? On the other hand, this is a huge anniversary, and one which Ubisoft – seemingly – has noticed as well.
A new rating on the Entertainment Software Rating Board (ESRB) lists something called 'Beyond Good and Evil 20th Anniversary Edition.' Rated for PC, the game is described as "an action-adventure game in which players assume the role of a reporter accompanied by a pig-like companion investigating a conspiracy on the planet of Hillys."
It certainly sounds like Beyond Good and Evil. It's certainly the right time for a revival of Beyond Good and Evil. Could this be it? Earlier this year, we picked up on a fresh rating for Rockstar's Red Dead Redemption, and that turned into a complete re-release (albeit only on consoles). Hopefully, the ESRB posting means a re-launch of Beyond Good and Evil, potentially with updated visuals and other modernizations, is inbound. Let's hope.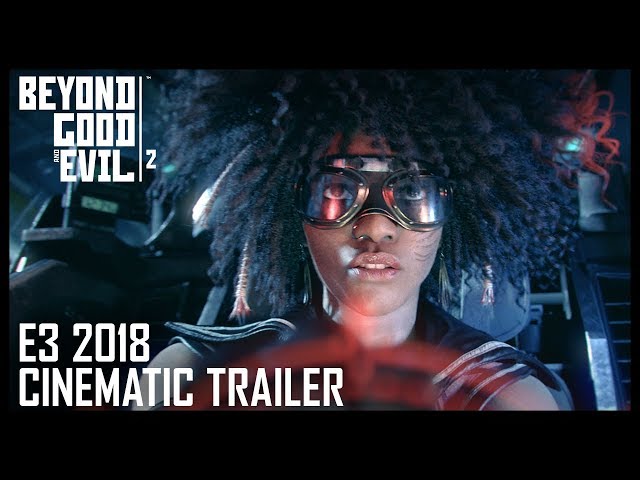 Ubisoft has previously confirmed to PCGamesN that Beyond Good and Evil 2 is still in development, however, so there's no need to worry just yet. These things just take time.
As we look ahead to the future of Beyond Good and Evil, you can feed your nostalgia with the best old games on PC. You might also want to try some of the best story games, which owe a lot to Ubisoft's 2003 classic.