Beyond Good and Evil 2, the much-anticipated platform game sequel, is still in development, Ubisoft exclusively confirms to PCGamesN, as it announces that upcoming pirate game Skull and Bones is once again delayed and three unannounced projects have been cancelled, ahead of the Beyond Good and Evil 2 release date.
On Wednesday, January 11, Ubisoft held an investors call in which it confirmed that Skull and Bones would be delayed until "early 2023-24" and that three unannounced games have been cancelled, as the Rainbow Six Siege and Far Cry developer combats a difficult financial year for 2022. Speaking exclusively to PCGamesN, however, Ubisoft says that development of Beyond Good and Evil 2 is unaffected.
"Beyond Good and Evil 2's development is underway and the team is hard at work to deliver on its ambitious promise," says a Ubisoft spokesperson.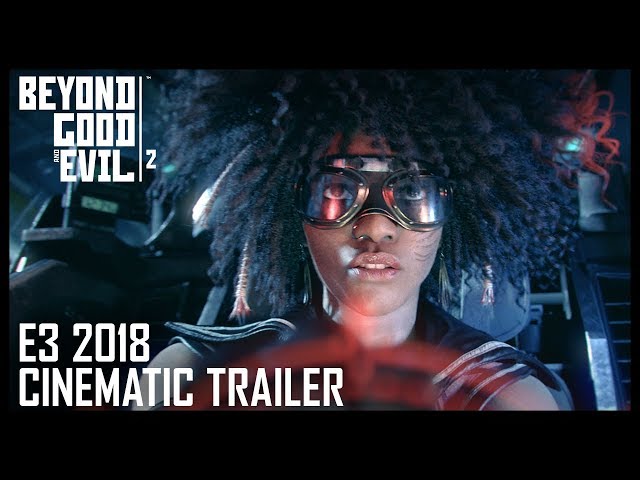 Originally announced in 2009, Beyond Good and Evil 2 vanished for a number of years, before returning with a new cinematic trailer at E3 2018. Michael Ancel, director of the original platform hit, is also helming the sequel, a sprawling open-world game set in a "multi-ethnic, multi-cultural, human society in a distant solar system" called System 3.
Despite the delay to Skull and Bones and the cancellation of three unannounced games, Ubisoft has a range of projects in the works, including Assassin's Creed Mirage, the social and multiplayer-driven Assassin's Creed Infinity, and a remake of the original Splinter Cell. The Division 2 has also been re-released onto Steam, available at a substantial discount.
As we stand at the beginning of 2023, check out some of the other best upcoming games you can expect in the next 12 months. You might also want to try some of the best story games, if you're a big Beyond Good and Evil fan, or maybe the best action-adventure games on PC.