June 11, 2019 The billion guns estimate for Borderlands 3 was conservative.
Back when Borderlands 3 was announced – officially, that is – the trailer made a bold promise that we'd see one billion guns. Turns out, that's a "made-up number," as creative director Paul Sage admits. Instead, that was a conservative estimate, and the real number is somewhere "well over a billion."
"It is a made-up number," Paul Sage says, "because I don't really want to do the math. I will say a billion was our safe number. It is well over a billion." The developers joke that they have a QA guy counting the Borderlands 3 weapons one by one since the start of the project – at least, I hope they're joking, since that's an improbable amount of time to spend looking at weapons.
"Numbers are one thing," Sage says. "Not every gun can feel different from every other gun, but we really wanted to highlight – can these guns, as much as possible, vary in gameplay from gun to gun. Where if you pick up a new gun, you're like 'holy shit, I haven't seen anything like that before, that's really cool, I didn't know they had this.'"
You can hear those comments in full through the E3 Coliseum panel, starting at 31:52.
That original trailer properly refers to the number as "over one billion guns," so clearly the "over" was an important detail.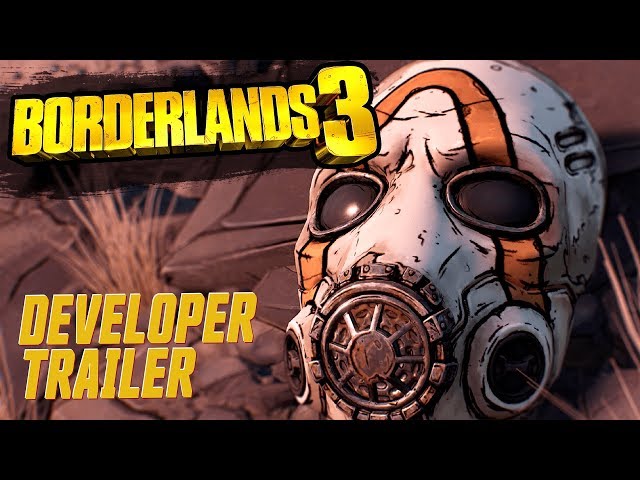 The panel also brought us news that ProZD is joining the Borderlands 3 cast as FL4K, the game's pet-focused vault hunter.