Bramble The Mountain King is, for my money, one of 2023's most gorgeous and striking indie games. This atmospheric action platformer inspired by dark Nordic fables comes from Sweden-based Dimfrost Studio, and it's quite the achievement for just the team's second outing. Scored by a fantastic soundtrack that ranges from the haunting to the bombastic, Bramble The Mountain King has stuck vividly in my memory – and now thanks to a Steam sale you can grab it at a huge discount, so move fast.
Following the story of a young boy named Olle who is thrown into the whims of adventure when his sister is taken captive by a troll, you set out into the eponymous land of Bramble in search of her whereabouts. But the strange lands are home to all manner of mysterious and terrifying creatures – some of which might be friendly, but many of whom are decidedly not.
Olle makes use of his Spark of Courage to overcome the various trials he encounters, which range from navigating the environment and watching out for traps to facing down numerous ominous creatures inspired by Nordic mythology. The beautiful, misty forests play home to all manner of dangers, big and small, and you'll have to keep your eyes trained at all times.
The 'boss fights' are perhaps some of Bramble's finest moments – many are not simple showdowns but rather extended sequences where you must elude their attention and figure out how to pass by or overcome the creature. When they do turn to more straight-up fights, Olle can use his Spark a bit like an over-the-shoulder shooter to find weak spots in his opponents' armor and come out triumphant.
I was really taken by Bramble's sense of place and atmosphere. Its mechanics are solid enough to not get in the way, if nothing too remarkable, but the art direction, sound design, and animation come together to make something truly special. From the haunting warped, reality of the Pesta to the screaming fairytale horror of the Kärrhäxan, each encounter in Bramble feels unique from the others, and they're all burned into my brain.
As the trailer teases, you do even get to hear Grieg's iconic In the Hall of the Mountain King – and, despite the potential for cliché, the point when it happens is a strong contender for my favorite moment of the year in any game so far.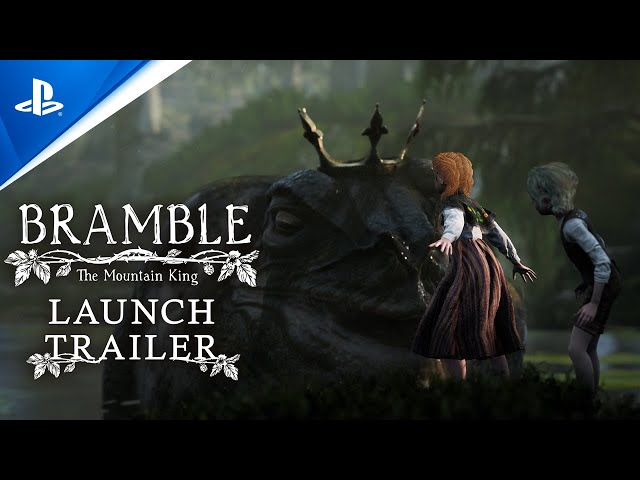 Bramble The Mountain King is 40% off on Steam until August 18, 2023 – expect to pay $17.99 / £14.99 down from $29.99 / £24.99. If you want to indulge in its gorgeous art and sound design even more, the Digital Deluxe Edition including the soundtrack and a digital artbook is 46% off – that's $21.03 / £17.81, down from $38.97 / £32.99.
You can buy Bramble the Mountain King on Steam. It's also available as part of the PC Game Pass library via the Xbox app, if you're a subscriber to Microsoft's service.
Alternatively, we've got more of the best single-player games that you can play in 2023, or you can browse the best horror games on PC to indulge in even more creepy, atmospheric adventures.