Broken Sword Parzival's Stone will be the first new entry for the iconic point-and-click adventure games in a decade, and it'll be preceded by the arrival of a 4K reinvention of the beloved first game in the series. Alongside the new Broken Sword Parzival's Stone, Broken Sword Shadow of the Templars Reforged is set to arrive in early 2024, and developer Revolution Software says it's aimed to be a perfect introduction for newcomers and a nostalgia trip for long-time fans alike.
"This is the start of what we're calling the 'Broken Sword Renaissance," Revolution Software founder Charles Cecil says, "With both Parzival's Stone and Shadow of the Templars: Reforged, we're making a big, bold, and broad offer both to those who have walked in the shoes of George & Nico before and hunger for a new adventure, and also just as crucially people who have never even heard of the franchise."
That approach is why the new game isn't called Broken Sword 6 – it represents a desire to let newcomers know that they're also welcome to join with the grand reunion for beloved protagonists George and Nico. It'll very much be a classic Broken Sword adventure, however – we're promised a terrifying conspiracy, Nazi treasure hunters, brutal medieval history, and even a little Quantum Physics in there.
Broken Sword Shadow of the Templars Reforged, meanwhile, is a '4K reinvention' of the first game in the series. I'm already excited to see the debut journey of protagonist George Stobbart's globe-trotting adventure illustrated in such hi-res detail, with Revolution promising fully redrawn and re-animated backgrounds and sprites, along with upscaled audio to deliver its dialogue in pristine form.
I actually only came to the series just last year after a long time of them sitting on my backlog, and I can safely say that they hold up as some of the funniest and most interesting point-and-click games I've seen – with the first game standing out as one of the strongest in the series. I'm so glad to see George and Nico make a return, and hopeful a new generation of adventure game fans will discover why the Broken Sword games are so revered.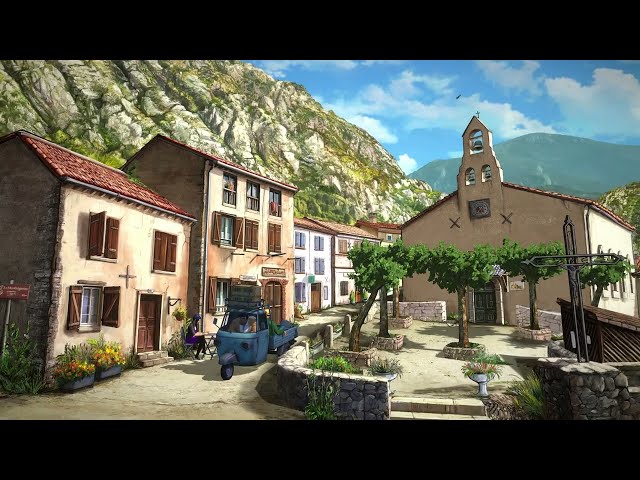 Broken Sword Shadow of the Templars Reforged is currently set for an early 2024 release on PC, console, and mobile. Broken Sword Parzival's Stone is currently in development, but with no set release date – Revolution says to expect "more details about both games in the months ahead."
To keep you busy until then, we've got more of the best single-player games, along with the best story games if you love a good yarn.