A sequel to Rockstar Games's 2006 title Bully – or Canis Canem Edit as it was bizarrely known in the studio's native UK- has long been rumoured, as it's a fairly beloved game from a definitely beloved developer. Despite a recent tease in the latest online expansion for Grand Theft Auto 5, we still appear to be no closer to getting a Bully 2 than PC owners are to the original Red Dead Redemption.
Now a new report by VideoGamesChronicle suggests that Bully 2 was in development, at some point between Red Dead Redemption's May 2010 release and the end of 2013 – and yet that work "fizzled out" according to "sources with knowledge of development" that VGC spoke to.
According to VGC's sources, Rockstar co-founder Dan Houser and a few other developers had sketched out a script for Bully 2 shortly after the first game's release – and that Jimmy, the protagonist of the first game, would return. However, one of the main problems the team had was in deciding exactly where the story would take Jimmy.
While Bully 2 would supposedly start at Jimmy's step-dad's house, but after that the studio wasn't sure where to go – whether to another school year, college, or something else. According to VGC, a team at Rockstar New England spent between 12-18 months building out Bully 2 – but to no avail.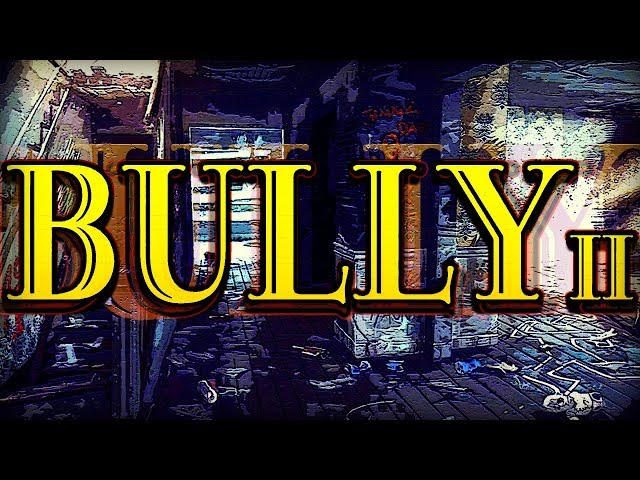 Apparently a "very small slice" of Bully 2 was built using Rockstar's RAGE engine – that powers most of its games, including GTA 4 and 5 – which had simplistic open-world gameplay. "It existed, it was playable, it was just a shame it never got off the ground," said VGC's source.
While all this should be classed as rumour as we don't know anything about these supposed sources, the simple matter is – there is still no sign of Bully 2, 13 years after the original game's release and with Red Dead Redemption 2 finally confirmed as coming to PC. Will Bully 2 be Rockstar's next game? That's up to Rockstar.