Call of Duty: Black Ops 4 will bring battle royale to the venerable shooter series with Blackout mode. Now, Activision and Treyarch have given us just a taste of what to expect in a new, all-too brief teaser attached to the end of the multiplayer beta trailer.
The teaser is roughly ten seconds long, showcasing four players hopping aboard a helicopter, somebody getting sniped and turned into a fine red mist, and a nice selection of vehicle-to-vehicle combat. There's also some visual glitching throughout the teaser, offering quick frames of images referencing past Call of Duty locations.
As we already know, Blackout's map will be built out of pieces from previous Call of Duty maps. It's difficult to tell from these brief, fuzzy images, but we're seeing glimpses of what looks to be settings from Verruckt and Nuketown, as well as hints of drivable boats and – of course – some long-distance parachuting.
You can check out the new footage in the trailer below starting at the 1:25 mark. (There's also plenty of footage of the standard multiplayer in the first 85 seconds, of course.)
The dates in the trailer point to the PlayStation 4 beta release dates, but Activision has previously announced when to expect the Black Ops 4 betas on PC , as well. Follow that link for the specific times, but the closed PC beta begins on August 10, with the open beta following on August 11. The Blackout beta comes sometime in September.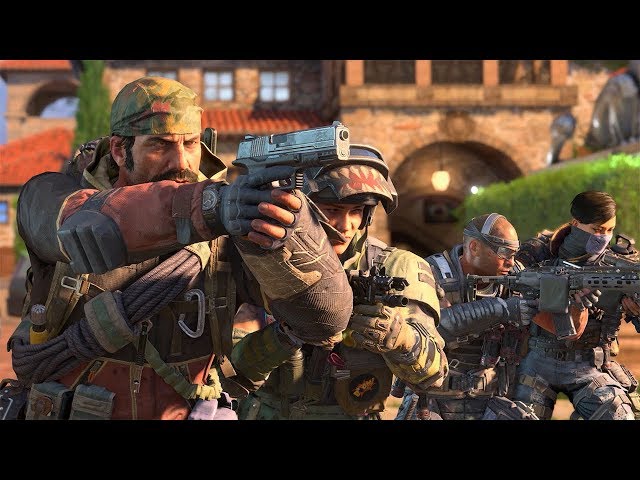 The Call of Duty: Black Ops 4 release date is set for October, so stick with us in the months ahead for all the details as they become available.