The latest Call of Duty: Modern Warfare patch notes are available, with a new update packed with fixes for the game now live. Alongside another tweak to Modern Warfare's 725 shotgun, there are adjustments to features and weapons across the game.
Quite a few of the Call of Duty: Modern Warfare weapons see some alterations, with some buffs and nerfs peppered in. The M4 gets increased hip spread but a decrease in head damage, while the EB-14 and FAL get increased ADS speeds – the latter also seeing reduced recoil. Assault Rifles get a minor hip spread adjustment, and more generally, "miscellaneous ammo reserve adjustment" will now be "in-line" with other weapons in their class upon spawning.
There are also some general fixes to help improve the game's stability and prevent crashes "across all modes and platforms," as well as some tweaks to Challenges helping to keep the UI and Challenge state in sync. The patch also modifies a Mission Challenge's description: "Get Kills with a Burst Weapons [sic]" – which the devs say was a little "too vague."
Beyond this, the Riot Shield sees a couple of fixes, resolving bugs where players wielding it (sometimes) don't take explosive damage, and where the Shield would "stow on the player's back when using Stim. (Tactical)." Plus, footsteps get adjustments: the game now always plays footstep sounds "when in ADS and crouch independent of speed," and it looks like the speed threshold for walking while using the "walk footstep sounds" has increased, though it's not totally clear from the notes.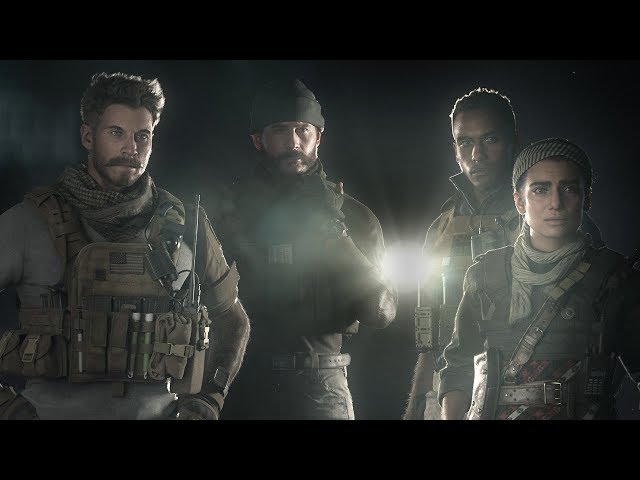 In relation to Special Operations, players using the Overkill perk and using an SMG as their secondary weapon should no longer spawn without a primary when hopping into a match already in progress, too.
To find out more, check out the latest Call of Duty: Modern Warfare patch notes and update details on Reddit. You can also check out our Call of Duty: Modern Warfare review if you're yet to jump in and want to find out more.