Before the release of Call of Duty: Modern Warfare, developer Infinity Ward toyed with the idea of trying to compete with Halo. Broken into two teams, one worked on Call of Duty while the other did some early concept design on a "Halo killer" that never managed to leave the drawing room.
Coming off the success of Call of Duty 2, the studio was conflicted on where to go next as Treyarch handled Call of Duty 3. A pair of projects were decided on: another World War II-themed Call of Duty, and a sci-fi shooter that would emulate, and hopefully compete with, the Halo series.
According to studio art director Joel Emslie, by way of Game Informer, the preferred option was chasing down Master Chief. "It was a moment where we really wanted to take down Halo really bad, and we wanted to create a Halo killer," Joel said. "Part of the studio went off and was working on another game to do that."
The indecisiveness didn't suit them, and eventually everyone bandied together and pooled ideas to make a contemporary Call of Duty. A fortunate turn, as Call of Duty 4: Modern Warfare dam near turned the industry on its head overnight, out-grossing Halo 3 in the process.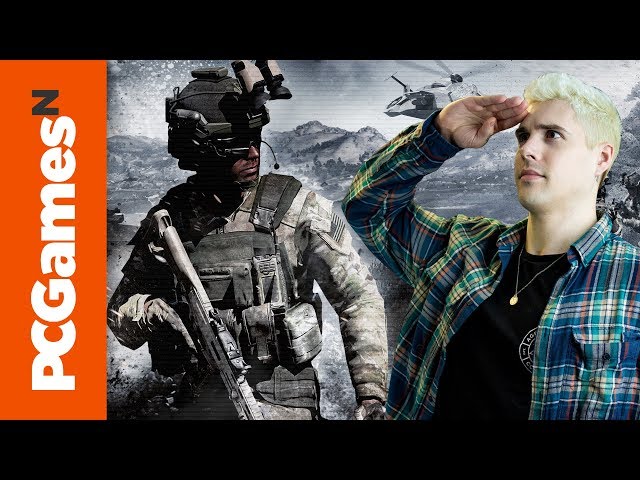 It's not surprising to hear Halo was on Infinity Ward's mind during this time. Bungie's initial trilogy was, and still is in many respects, a standard-bearer for mainstream single-player and multiplayer first-person shooters. As tempting as chasing that fanfare might have been, it's hard to imagine whatever Infinity Ward came up with having the same impact as Modern Warfare.
Nothing has been publicly revealed of Infinity Ward's Untitled Halo Killer, but the alien villains the Cryptid from Call of Duty: Ghosts are said to have more than a passing resemblance to an otherworldly race the team had cooked up.