The Cities Skylines 2 map size is actually smaller than you may have heard, with an official Xbox article for the city-building game reportedly including a "typo" regarding grids and square kilometers, that made CS2 sound bigger than it actually is. Cities Skylines 2 Developer Colossal Order now provides the correct map size and buildable area, as we also learn about functioning parking lots ahead of the Cities Skylines 2 release date.
An article published by the official Xbox site on June 12 says the "buildable area" in Cities Skylines 2 will be 172 square kilometers. This will allow for "4,000 building assets," and represent a "huge expansion on the first base game." This article – viewed by PCGamesN using the ever-trusty Wayback Machine – has, however, since been updated.
The Xbox article now lists the Cities Skylines 2 map size as 159 square kilometers, somewhat smaller than the original figure. This number has since been clarified by CS2 developer Colossal Order, which puts the original, incorrect scale of the map down to a "typo."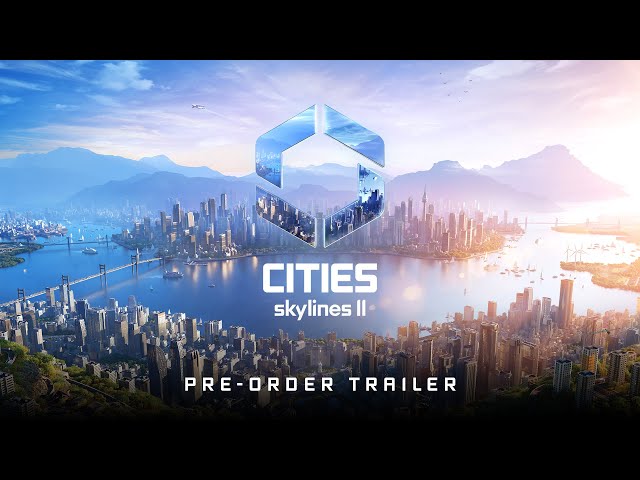 "Unfortunately, there appears to be a typo in the article," Colossal Order says. "The buildable area is in fact 159 square kilometers." As for how this compares to the original Cities Skylines, publisher Paradox Interactive says that although individual map tiles in CS2 will be smaller, you will have access to a much greater number in the base game.
"A map tile in Cities Skylines 2 is smaller than its predecessor," Paradox says, "but you are able to unlock almost all tiles, giving you a whopping total of 441 map tiles."
The clarification on map size comes as we also learn about the revised Cities Skylines 2 traffic system, which adds an extra layer of management and plausibility to how your citizens travel by car.
We also have the full Cities Skylines 2 system requirements, so you can start planning your gaming rig as well as your virtual metropolis. Alternatively, you can try out some of the other best management games on PC.