Origin has announced the 'Big O' 2020 Edition at CES 2020, a chunky gaming PC fit with your choice of either a liquid-cooled PlayStation 4 or Xbox One S. Utilising almost every piece of tech from under Corsair's sizeable corporate umbrella, the Big O is a single solution for nearly all gaming pastimes.
On one side of the Big O's Crystal Series 280X Micro-ATX chassis is a customisable PC kitted out with Corsair gear. The components all depend on your budget, but available to you are the very best CPUs for gaming, both AMD and Intel; and the best graphics cards going. You can scale all the way to an RTX 2080 Ti or Titan RTX if you so desire. Storage options include up to 4TB of SSDs, 2TB in SSD console storage, and up to 32GB of memory.
The PC side is no slouch, but on the other side of this double-wide case is your very own liquid-cooled console build. It's up to you whether you choose Sony's PlayStation 4 or Microsoft's Xbox One S. Whichever way you go, you'll be able to switch between PC and console with relative ease, and even play both across two monitors at the same time.
Streaming is also a doddle with the Big O. The first of many acquisitions by Corsair, streaming tech company Elgato is providing a 4K60 Capture Card within every machine, ensuring smooth gameplay capture across gaming platforms all in one rig.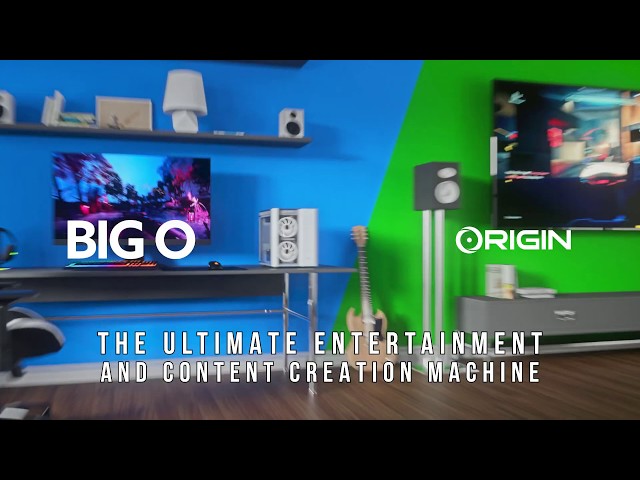 The Big O starts out at $2,499, although that price will quickly travel upwards if you're eyeing up a Titan RTX. These are available to configure right now from the Origin PC website.
My only hesitation with the Big O's excessive configuration is the looming launch of both the PlayStation 5 and Microsoft Series-X later this year. These two brand new generation consoles will soon put today's consoles out of commission – and swiftly date Big O systems, too.