The Cyberpunk presentation at this year's Microsoft E3 conference was pretty memorable. John Wick star Keanu Reeves walked out on stage in a surprise reveal that he plays Johnny Silverhand in the game. During this an equally memorable exchange happened between Reeves and an audience member that was basically them shouting "you're breathtaking!" at eachother. Since then, the "breathtaking" moment has gained some traction with the makers of Cyberpunk 2077 themselves – they are now donating a go-kart to a children's hospital as part of a request by the "breathtaking" guy.
The audience member was YouTuber Peter Sark, who posted a video of the moment on Twitter with the accompanying message "Keanu Reeves just announced to the world that I'm breathtaking". The official Cyberpunk 2077 Twitter channel then replied with a treat for Sark: it said "and it got you a free #Cyberpunk2077 Collector's Edition on top! Check your DMs", also repeating this offer in another tweet.
But it didn't end there. Sark responded to the offer saying "that would be awesome, but how about donating a Go-Kart through @GamersOutreach to a Children's Hospital instead? That would be #Breathtaking" – and it looks like the game's developer CD Projekt Red is happy to jump on board with the idea.
Sark posted a screenshot of his DM conversation with the studio, in which it said "of course we can also go ahead with your idea. Cool move!". Sark said he appreciated the studio's agreement, referencing the particular hospital's care of his sister who sadly passed away from leukaemia in 2007. The studio replied saying they'd be happy to help – so it looks like the hospital will now be getting a cool new go-kart for its patients to enjoy.
If you want to check out the moment that sparked all of this, see the video of Keanu Reeves and Peter Sark's "breathtaking" exchange below (oh, and some Cyberpunk 2077 E3 details too, of course).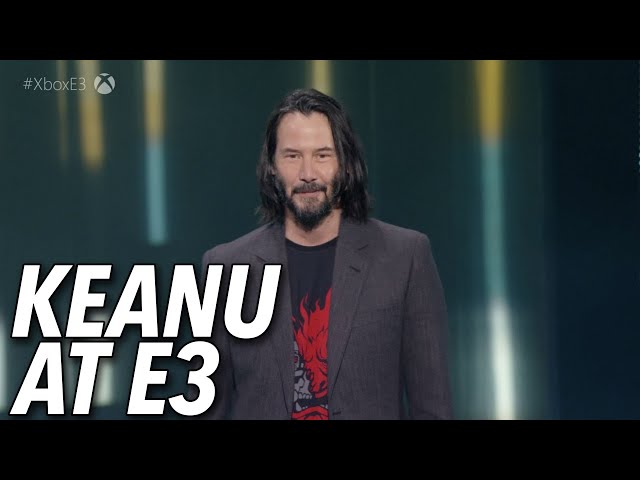 Perhaps E3 will yield even more memorable moments and good things like this as the week goes on. If you're keen to keep up with the action, check out our YouTube coverage of the conference, like the five unmissable games from Ubisoft's show, and the five biggest Bethesda moments to come out of its showcase.