CD Projekt Red's upcoming dystopian RPG, Cyberpunk 2077, has a very exciting bit of celebrity casting – John Wick star Keanu Reeves. Reeves' character appears at the end of the latest trailer to pick you up after you're double-crossed, peeling off his sunglasses to reveal the actor's likeness. This follows exciting news of the Cyberpunk 2077 release date, announced at Microsoft's E3 conference today.
Turns out Reeves is no mere cameo. He is playing Johnny Silverhand, the legendary 'rockerboy' from the original board game who, through his music and persona, became an icon for the disaffected in Cyberpunk's dystopian world. Silverhand offers you the motivational words: "wake the fuck up, Samurai. We have a city to burn". 'Samurai' is Silverhand's band, and the trailer begins with a shot of your character with their logo on his jacket.
After the trailer wrapped, the Baba Yaga actor himself appeared on-stage at the conference, saying: "I've got to talk to you about something. CD Projekt Red. Cyberpunk 2077". He said that a while back the studio approached him about becoming a part of their game, and expressed his excitement at their plans for the RPG. He said "the feeling of being there, of walking the streets of the future is really going to be breathtaking".
This follows the actor's recent appearance in another videogame – Fortnite, which played host to his John Wick role.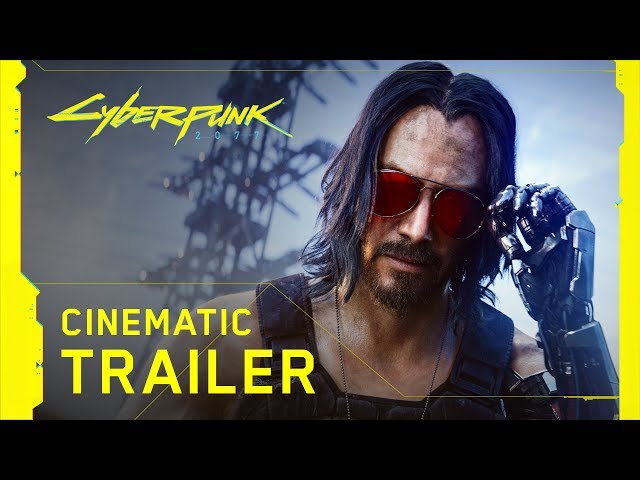 Excited for more E3? Check out our guide to the whole conference schedule so you'll know where to catch all the action.