Cyberpunk 2077 is one of the industry's most anticipated games, but despite all the gameplay previews, Keanu Reeves character appearances, and even details on how the ending will play out – the one thing we don't really know is how the game begins. Now that changes, as at last we've got some idea on what the beginning of Cyberpunk 2077 will entail – or rather, beginnings.
As it turns out, there are actually multiple origin stories for players to choose at the start of the game – much like how BioWare's Dragon Age: Origins kicked off, and indeed, got its subtitle. According to details provided to VG247 by Cyberpunk 2077's lead quest designer Paweł Sasko, following their interview with him, there will be three distinct "lifepaths" your custom character can have as an origin story.
By the sounds of it, your character has a choice of three of these lifepaths – Nomad, Corpo or Street Kid – with their own starting areas, dialogue, and unique characters. If it works anything like Dragon Age: Origins, this will lead into the main story and have different repercussions along the line.
"The player in Cyberpunk 2077 can create a custom character that has one of three origin stories, that we call lifepaths," explains Sasko. "You can be Nomad, Corpo or Street Kid. Each of that Lifepaths has a different starting location and story background that are strongly connected with the origin story. Anything more I say can reveal too much from the story, so I will leave it like this."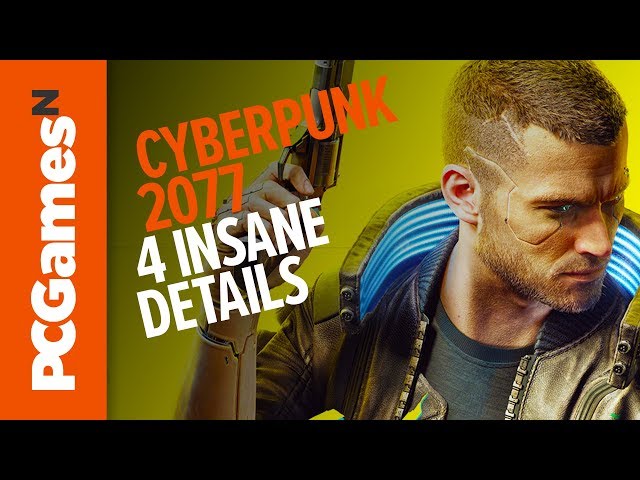 Sasko also explained about one of these prologues and how it was set in the Badlands, the arid desert-like area around the game's main setting of Night City. The other two of the game's origin stories may be set in completely different areas, or separate parts of the Badlands.
Related: check out our list of the best upcoming PC games
This matches what we know about how developer CD Projekt RED are handling the end of the game, as Cyberpunk 2077 will also feature multiple endings – although it may have significantly more than three, if the studio's previous game The Witcher 3 is any indication. These ending may even lead to another Cyberpunk game, which we learned today is already being worked on and may be out by 2021.