It looks like the choices you'll make in upcoming dystopian RPG Cyberpunk 2077 can lead to some potentially big endgame consequences – game developer CD Projekt Red has confirmed that the plot will feature multiple endings.
As spotted by GameSpot, the game's Quest Director Mateusz Tomaszkiewicz recently told YongYea in an interview that Cyberpunk 2077 will feature more than one ending. In the interview, around 15 minutes in, Tomaszkiewicz simply answers "yes" to the question of whether there are multiple endings – but he didn't elaborate any further on how many there will be, or what they might entail for protagonist V.
This follows the developer's gameplay model for its previous title The Witcher 3, which features different endings based on the culmination of decisions you make throughout its plot – some of which make a pretty huge difference to the state of play in The Continent when the curtains fall. While it's not yet clear how similarly – if at all – it'll work in V's story compared to Geralt of Rivia's, but given the studio's previous approach, perhaps we can predict that it might be something along the same lines.
This follows a lot of exciting news to come out of this year's E3 about the game. We now know that Keanu Reeves will play Cyberpunk lore legend Johnny Silverhand in the game, it will support real-time ray tracing at launch, and that you'll be able to tackle the game without killing anyone – a sure-fire way to make the game's "extraordinarily complicated" quests even spicier.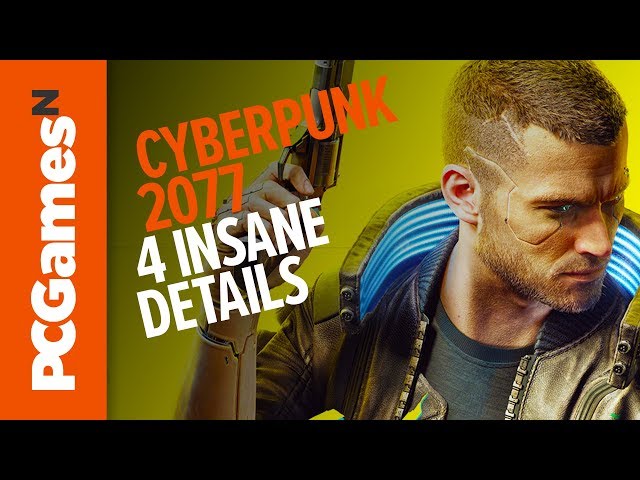 Keen to get stuck into Cyberpunk 2077 and discover its mysterious multiple endings for yourself? Unfortunately you'll have to hang for the Cyberpunk 2077 release date on April 16, 2020, but in the meantime you can check out all the latest details on the game and get ready to take on Night City when the game drops.