Dark and Darker is one of those smash-hit RPG games that seemingly drops out of nowhere. While Ironmace Games' debut entry in the genre was recently released out of the blue, it was nonetheless met with great excitement. If you've been enjoying Dark and Darker yourself, then you're likely familiar with Ironmace's steady release of hotfix patches for the game. The most recent update sees fan-favorite classes such as the Bard and Wizard nerfed, alongside some other changes and more general bug fixes.
The most important changes detailed within the Dark and Darker patch notes include those pertaining to abilities and dealt damage. Some of the most popular Dark and Darker classes are affected by the new patch, including the Bard and Wizard. Ironmace cites the game's "high tempo" as the reason for the nerfs, describing how the team is "currently looking into ways of slowing down" gameplay as it is "much faster" than the studio "originally envisioned."
Ironmace's update note details the developer's future plans, too, including some other "large changes that specifically target the tempo of the game." The dev says these other changes are coming next week, but the latest hotfix was necessary as Ironmace wants to "address the current speed death ball meta in an urgent manner." Overpowered classes make the game too fast-paced it seems, when it's meant to be a more long-term experience.
More class changes are also in store, with the dev hinting toward a "more extensive rework of the Bard class" and an update to "flesh out the Warlock." Ultimately, Ironmace aims to release "continual balance changes" in an effort to "better align with the skill vs. gear balance we seek." You can check out some of the current implemented changes below, including the new class ability nerfs and changes to damage.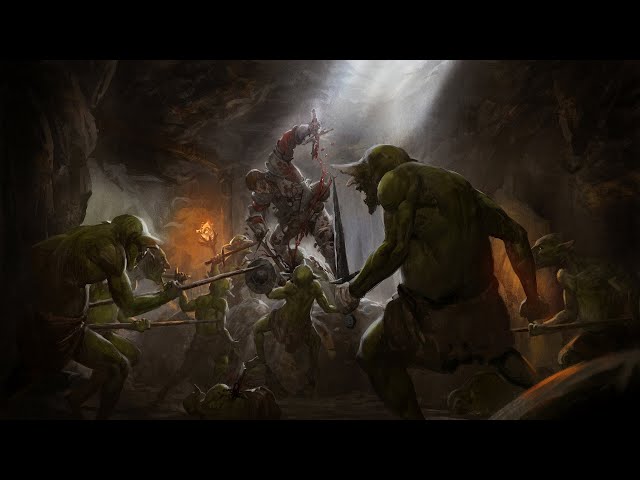 Dark and Darker patch notes – Hotfix update – Tuesday, September 12, 2023
You can find the full patch notes here on the official Dark and Darker Discord server courtesy of Ironmace, as well as the developer's accompanying message detailing the latest changes and those coming with future updates.
Bug fixes and game changes
Fixed an issue where the trade pop-up may not properly close.
Movement speed now has a hard cap of 350.
The Quarterstaff now deals 100% damage no matter which part of the Quarterstaff hits the opponent.
Axe Specialization changed from +5 Additional Physical Damage to +10% Physical Damage Bonus
Rogue's Double Jump slow on landing duration reduced from 3s to 2s
Wizard's Haste duration decreased from 12 to 6s.
Wizard's Invisibility duration decreased from 5 to 3s.
Movement speed reduced from 70% to 65% of base move speed when casting with a Spellbook.
Movement speed was reduced from 70% to 65% of base movement when casting with a Crystal Ball.
Achilles Strike's Physical Damage on hit reduced from 10 to 0 dmg, Damage taken per step decreased from 5 to 1 dmg
Achilles Strike's Slow debuff increased from -10% to -30% move speed
Accelerando's duration decreased from 12s to 8s, and movement speed boost decreased from 5/7/9 to 3/5/7 move speed
Drum's move speed penalty increased from -20 to -30 move speed
Francisca Axe's damage has been slightly reduced.
Bard's Song of Silence now targets ALL nearby targets including oneself.
The effect radius of Bard's Unchained Harmony has been changed from 600 to 300.
Bard's Tranquility now heals 1 recoverable hp/s over 10/20/30 seconds.
Bard's Tranquility effect now only applies while resting.
Bard's Chorale of Clarity effect now only applies while resting.
The animations of Horseman's Axe, Hatchet, and Viking Sword have been slightly changed.
If you're struggling with progression in-game, you should browse through our in-depth guide on Dark and Darker leveling. Alternatively, take a look at a few of our Dark and Darker tips and tricks for a more general understanding of the recent fantasy RPG.