When is the DBD Haunted by Daylight event? Spooky season is here once again, and many of our favorite games hold events and celebrations to get you in the Halloween mood. Naturally, though, the best games to scare you silly are those that are already terrifying, and the Dead by Daylight Haunted by Daylight event is back to Dwighten you in 2023. Like Dwight and frighten, geddit? No? I tried.
If you thought Dead by Daylight killers were the worst thing waiting for you when you enter the Fog, think again… This Halloween, The Entity releases some old victims into the world to make things even harder for Dead by Daylight survivors and killers – but they can also be used to your advantage. Read on for more details about this year's spooky DBD Haunted by Daylight event, in which you can collect some new in-game items. If that's not enough though, there are always DBD codes for more goodies.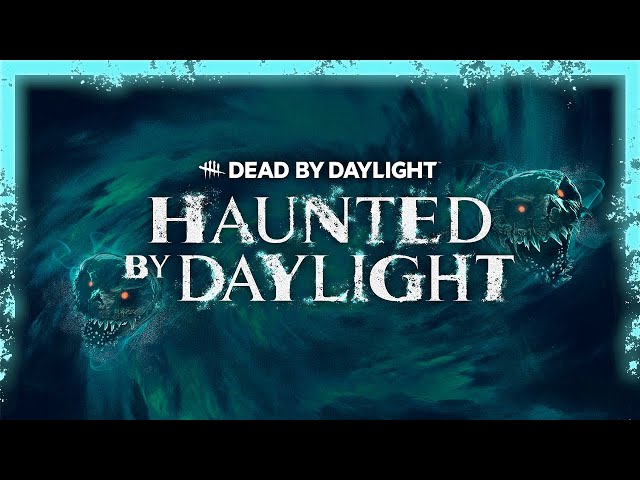 Haunted by Daylight start time
DBD Haunted by Daylight starts on October 18, 2023, at 8am PDT/11am EDT/4pm BST, and runs until November 6, 2023 at 8am PDT/11am EDT/4pm BST, during which time you can participate in the spooky event and pick up daily login rewards.
Haunted by Daylight last took place in 2022, and featured Void Energy, which was gathered by completing objectives, such as hooking survivors or fixing generators, and had to be deposited into an Unstable Rift. Upon depositing enough Energy in a match, you would unlock a spooky reward.
This year, Void Energy returns, but its use has been completely overhauled and opens up a void into a new dimension, bringing one of the biggest event mechanics Dead by Daylight has ever seen. Pumpkins also return from last year, and you can find them scattered around maps. Find one and squash for a treat – or a trick. Pumpkins reward you with the haste status effect, hindered, or do nothing at all.
Haunted by Daylight event details
In DBD Haunted by Daylight this year, enter a brand new, terrifying realm: The Void Realm. Gather Void Energy by completing the usual objectives, such as hooking survivors or repairing generators, and enter it into an Unstable Rift. Once enough energy has been deposited, the rift becomes a portal to the Void Realm.
No generators, pallets, chests, or totems spawn in the Void Realm, and it is a really bad place for survivors to be. However, survivors need to head in to the realm in order to release the Haunts within. Inside the realm, survivors are exhausted, and are broken if they enter injured or are injured within. Killers, meanwhile, are undetectable. So we can see who has the upper hand here. That said, killers can't use their powers, and can only sneak up on survivors and hurt them with a basic attack. There are hooks in the Void Realm, but when a survivor is hooked there, they appear on a hook back in the main map.
Survivors might be wondering why you'd bother, but the reason to be here is to seek out Haunts, some of the Entity's previous victims, and free them from the realm. Give them 12 Void Energy to capture them and release them into the regular map, where their auras are revealed and they impact killers and survivors in-game. We'll explain more of that below. Doing this can benefit you in-game and turn the tables back on the killer. Mind out though, as killers can also release Haunts, and they'll have the upper hand in both realms.
Haunt effects
Short, immediate effects are granted to killers and survivors as soon as they release a Haunt. Survivors are given haste and endurance, and a 20% faster action speed. Any held item is refilled to 50%. Killers are granted the haste and undetectable status effects for a short time, as well as a 20% faster action and cooldown speed.
When they have returned to the main map, Haunts can provide positive or negative effects to both killers or survivors, depending on who released them.
Both survivors and killers who interact with a Haunt they released receive a brief haste boost. However, if a killer approaches a Haunt released by a survivor, they become hindered for a brief while. If a survivor interacts with a Haunt released by a killer, their camera locks on to the Haunt and the survivor also becomes hindered.
Haunted by Daylight rewards
There are so many DBD Haunted by Daylight rewards to collect this year. Complete challenges and progress through the tome to unlock everything listed below, including skeleton inspired survivor tops which add to the collection from previous years, and sickeningly sweet candy weapons for killers.
Survivor skeleton shirts
Haddie Kaur – Card Reader Shirt
Kate Denson – Musical Rib-Cage Shirt
Mikaela Reid – Celestial Skeleton Shirt
Nea Karlsson – Painted Skeleton Shirt
Vittorio Toscano – Carved Bones Shirt
Yui Kimura – Bone Handlebar Shirt
You can also claim Elodie's skeleton t-shirt via Dead by Daylight Twitch drops.
Killer candy weapons
The Deathslinger – Chocolate Spike
The Dredge – Chewing Blade
The Huntress – Jaw Slasher
The Legion – Syrupy Knife
The Skull Merchant – Candy Breaker Blade
The Wraith – Sweet Blade
You can also claim the Hag's candy weapon via Dead by Daylight Twitch drops.
The above rewards, excluding Twitch drops, are unlocked in a completely new way this year, letting you choose which rewards you prioritize. During previous events, rewards were allocated randomly, meaning you could earn cosmetics for characters you didn't yet own or don't play. This year, complete challenges to earn an event-exclusive, in-game currency: Dark Trinkets. Spend these Trinkets on event rewards in the shop, and choose you favorites first, whether you're a killer or survivor main.
Tome rewards
There are also complete outfits available by completing the event Tome: the Jack O'Lantern body and weapon for The Knight, and the Candy Night torso and legs for Meg Thomas. Not two of the most popular characters, but maybe these cute Halloween costumes give you an excuse to run them again.
You can also unlock the following five Charms throughout the event tome:
Buried Candy
Huntress Werewolf
Little Scoundrel
Little Sweetie
Scarecrow Jake
Milestone rewards
Nope, they're not done yet. Milestone rewards are granted as you earn other rewards. The more rewards you unlock, the more you get! Here are all Milestone rewards and their unlock requirements:
The Knight – Burning Sight head: unlock six cosmetics
Meg Thomas – Smoky Eyes head: unlock 12 cosmetics
Void Pumpkin charm: unlock 21 cosmetics
DBD Halloween 2023 roadmap
It's not just about Haunted by Daylight, as there's loads more going on in Dead by Daylight this Halloween season. A new tome opens up on October 13, while loads of new in-game and irl merch is made available this season too. Here are all the important dates for Dead by Daylight Halloween 2023:
October 3, 2023 – New IRL merch drop
October 11, 2023 – Commitment Tome opens
October 13, 2023 – Haunted by Daylight Fog Whisperer Livestream
October 18, 2023 – Haunted by Daylight begins
October 18, 2023 – Previous years' store content released
October 18, 2023 – Tricks and Treats store content released
October 18, 2023 – Void Realm store content released
October 18, 2023 – November 6: Daily login rewards, including new cosmetics
October 24, 2023 – Hallowed Blight store content released
That's all you need to know about the DBD Haunted by Daylight event, all that's left is to dive into the even-scarier-than-usual gameplay. If you're not already going to spend the season sleeping with one eye open, we've got a full list of our very favorite horror games to haunt your dreams. On the other hand, if you get your kicks from the survival element of DBD, some of the best survival games might be a little less terrifying.