Can you smell that? That's mulled wine, mince pies, and just a touch of the Lynx Africa gift box you get for Christmas every year. It's getting towards the holiday season and we all know the holidays are about giving. It's about bestowing presents on friends and family, and so to you, fair reader, I gift you a list of the December games you might miss – but won't want to.
Once a month I get to tell you about some of the gorgeous upcoming indie games I think are worth checking out, because sometimes they just don't get enough love. As you might already have deduced, these games are going to come out during the month of December, but if you're looking for more top-notch indie recommendations from less jolly months, never fear – my October and November lists are here.
This month we've got a little spookiness – because why not – some truly terrible decorators, and some interrogation. Maybe not the most festive line-up, but there are games so good they could grow the Grinch's heart a few sizes. Instead of sending a letter to Father Christmas, perhaps I should send an email with a link to my Steam wishlist… Anyway, here are the games coming out in December you're not going to want to miss.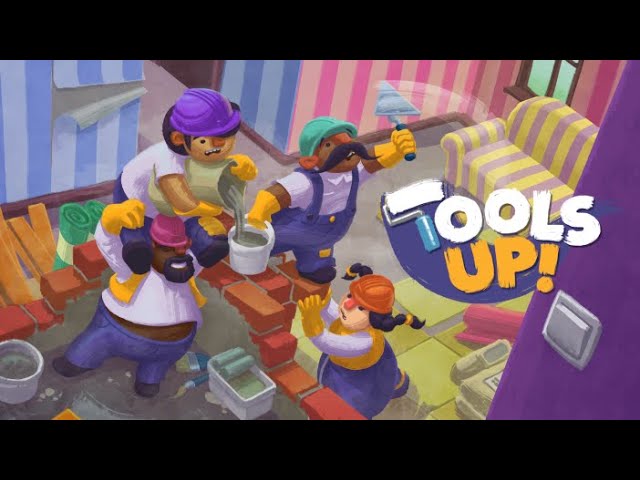 Tools Up! – December 3
Remember those terrible decorators I mentioned? Yeah, they're you and your friends – and/or family. In Tools Up! you play as a team of renovators who someone will certainly regret hiring. Think about a game like Overcooked, and imagine that those chefs have taken to a new hobby. You can play through levels with your friends and do a bang-up job beating up buildings together. Who knows, it might look rather nice in the end! You can find the Tools Up! Steam page here.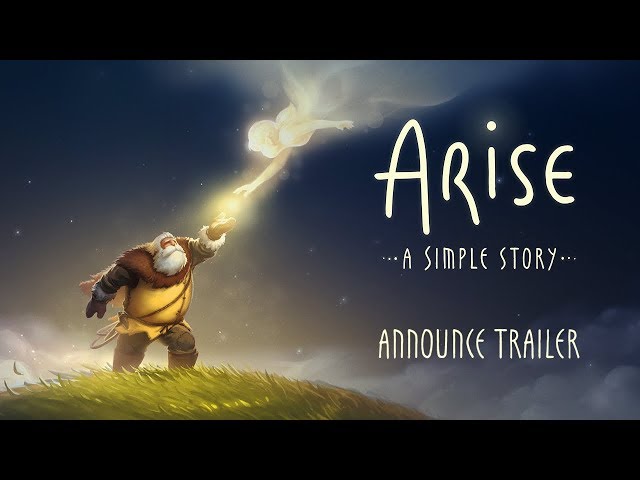 Arise – December 3
I wanted to curl up in a ball and cry when I first watched the trailer for Arise. Don't know what it's about, who the characters are, or the ultimate objective of the game, but I do know it's beautiful. With a fantastic soundtrack by David García (Hellblade: Senua's Sacrifice and Rime), this might be the perfect December game because of its cold yet cosy atmosphere. I get the feeling from its Epic Games store page that it's something really special.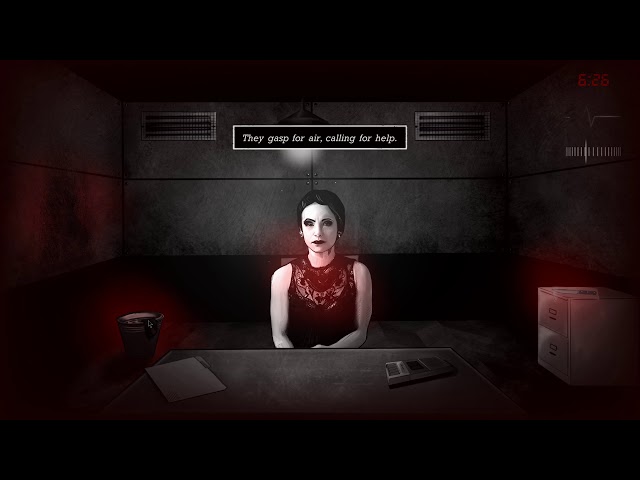 Interrogation – December 5
Interrogation iz ze imagining off a noire film in ze artsy – how you say – videogame format.
*ahem* Maybe my sexy French accent works better spoken than written, but whatever, I've set the tone – in upcoming game Interrogation you're put in charge of stopping an underground terrorist force, and you'll do it by 'having a friendly chat' with a list of suspects. Just like in the best detective games, you'll need your wits about you, and some fabulous investigation skills, if you're to sleuth your way to saving many innocent lives. I'm pumped to play a detective just from the information on its Steam page alone – and I can always practice the accent when playing.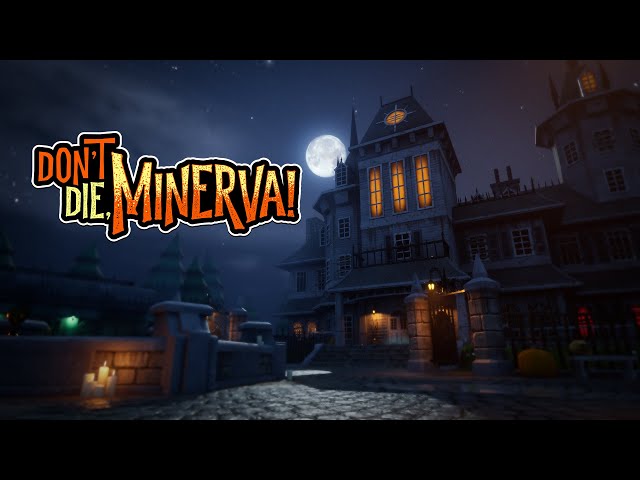 Don't Die, Minerva! – December 5
I think this is a case of a game doing "exactly what it says on the tin", as the friendly Ronseal man puts it. You're Minerva, and you know what you shouldn't do? Die. In new roguelike Don't Die, Minerva!, you play a child named Minerva in a spooky hotel. As you'd expect from the genre, death is never the end – you simply come back with a new sense of the path ahead of you. Don't Die, Minerva! takes all that and throws in a little Luigi's Mansion. You get a flashlight and some trusty tools to keep you company as you go head-to-head with your nightmares. The Steam page is here if you want to take a look.
Hades – December 10
Another roguelike? Here, on this list? Aren't I treating you! If Don't Die, Minerva! is a little too ghoulish for you, you can go to Hell. Literally. Hades takes you to a realm of eternal torment and, as one might, you want to leave. You'll die a lot on the way out, but don't worry – as with all roguelikes, you're revived and you can start your journey all over again. There's a sprinkle – alright, a heaped tablespoon – of Greek mythology, but mostly you're just a cool kid who wants to defy your dad's commands. As the game's Steam page says, it's only coming to Early Access this December, so you're going to want to get on the game quickly if you want just a taste of what it holds.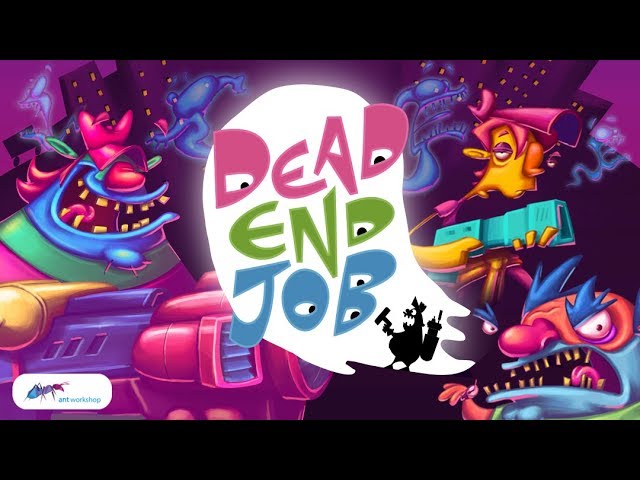 Dead End Job – December 13
Other than the roguelike theme, terrible contractors seem to be what this month is all about. Dead End Job is a twin-stick shooter that looks and sounds like an old '90s cartoon. You might not be the best, nor the brightest, but you'll be sure to charge the poor gullible soul who hired you a lot of money for every joule of work you do. The Steam page gives you a good idea of the mayhem you can wreak upon your unassuming victims – I mean, customers. Of course.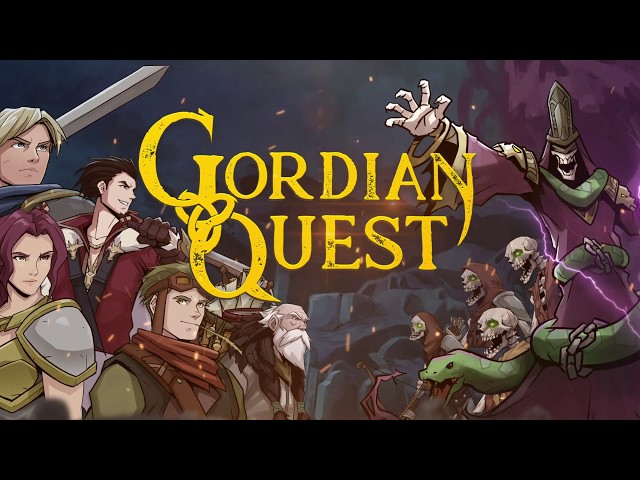 Gordian Quest – December 18
I'm a sucker for tactical games like Gordian Quest. It looks and smells like Slay the Spire, but with its own spin on the roguelike genre (that's right baby, the month of roguelikes is here. Might as well call it – er – rogue-mas, or something… yeah).
Anyway. Gordian Quest takes some procedurally generated magic and spins it out into an epic fantasy. You pick a character and build a deck from hundreds of cards to save the world. Just a normal Thursday for these adventurers. There's a ton more information about the game and its features over on Gordian Quest's Steam page, so go have a look if you like.
And there we have it – all the games in December that I think will be good and that I fear you might miss. I'm sure there are others that you'll want to keep an eye out for, but these are just the ones I wanted to show off. Also, have a very merry December. I can't wait to tell you all about the stuff you might miss in January.