Bungie is dropping its existing partnership with Activision in order to self-publish Destiny. The developer says the transition is "already underway in its early stages, with Bungie and Activision both committed to making sure the handoff is as seamless as possible." Bungie's immediate plans for Destiny 2 updates remain unchanged, and the game will remain on Battle.net.
"With Forsaken, we've learned, and listened, and leaned in to what we believe our players want from a great Destiny experience," Bungie writes in the announcement. "Rest assured there is more of that on the way. We'll continue to deliver on the existing Destiny roadmap, and we're looking forward to releasing more seasonal experiences in the coming months, as well as surprising our community with some exciting announcements about what lies beyond."
Bungie's DeeJ tweets that the existing roadmap, which covers new annual pass content through August, remains unchanged. Blizzard's customer service branch also tweets that Destiny 2 will remain fully supported on Battle.net, and that "we do not anticipate any disruption to our services or your gameplay experience."
Activision tweeted a statement similar to but much more concise than Bungie's. "Going forward, Bungie will own and develop the franchise, and Activision will increase its focus on owned IP and other projects."
Talk from behind the scenes has often suggested a strained relationship between Activision and Bungie, ever since the deal for Destiny began in 2010. Kotaku's Jason Schreier tweets that at today's internal meeting announcing the split to employees, "Bungie staff cheered loudly. Can't over-emphasize how happy they are not just to get away from Activision, but to have a game that they now own completely." (But they had a similar response upon parting from Microsoft, too.)
Related: Check out the best PC first-person shooters
Bungie's never spoken ill of Activision, though there have been odd incidents over the course of the partnership. Like when Bungie's Luke Smith said "we are not disappointed with Forsaken" in coy reference to Activision's dismay over Forsaken sales.
DeeJ also tweets that "Some of my fondest memories of working on Destiny include the amazing adventures we've had with Activision at events all around the world. To my friends at that company, thank you for working with us to bring together this amazing community that we will continue to serve."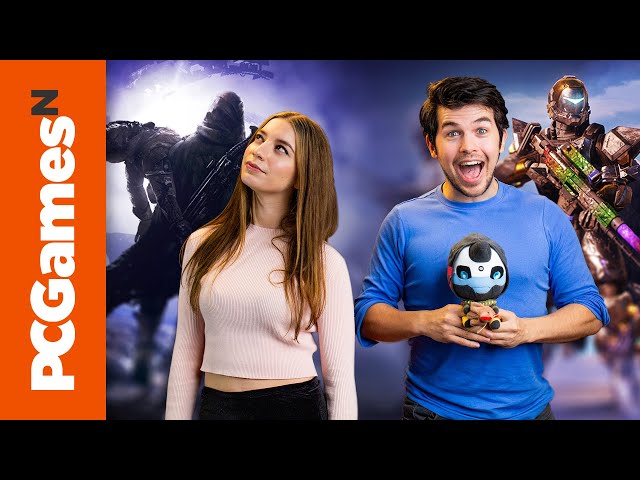 Destiny 2: Forsaken was one of our GOTY 2018 picks, and the quality of that expansion certainly suggests Bungie has good things in mind for the future of Destiny. It'll likely be quite some time before we see what this split means for the future of the series in concrete terms, but the possibilities have got fans excited.