Blizzcon is going on right now, and the highlight is the long-awaited reveal of Diablo IV – complete with CGI announcement trailer, a lot of gameplay, and many details on the eagerly-anticipated title. For many players, one of the most exciting tidbits given out is that character and class customization will be bigger than in previous games – "more than we've ever had before," according to art director John Mueller.
"You can build the barbarian of your dreams," Mueller says. The game itself will feature many varieties of template for characters, making them look wildly different – and players can "build on that fantasy however you want". Hair, skin, jewellery, scars, etc. are all changeable, and that's even before players get to the various clothing and armour options.
It's not just appearance, either, as game director Luis Barriga explains, "customization is at the core of Diablo IV". There are a "trifecta" of ability customization options – talent trees are back, for a start, and more closely resemble the upgrades in Diablo II.
"Customization is back, with a vengeance," adds Barriga. With the talent trees, players can pour ability points into various different passive and active powers – the Sorceress' Frostbite skill, for example, can have its damage boosted by up to five points.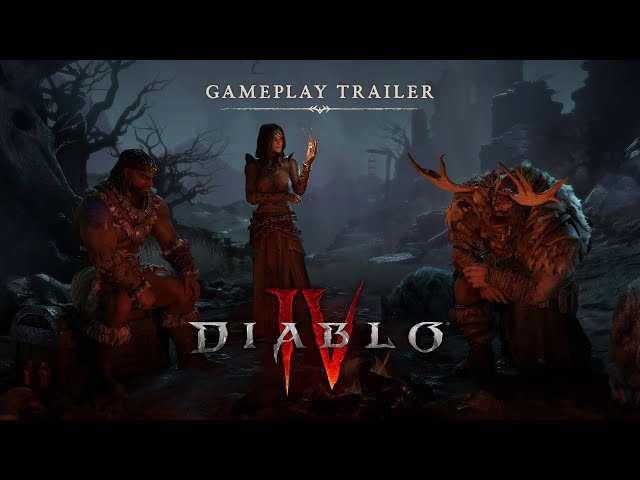 The talent trees stand along with skill ranks and rune words – which are also making a comeback from Diablo II: Lord of Destruction, after they were left out of Diablo III. "We've taken inspiration from Diablo II, and given it a fresh new interpretation," Barriga explains. Triggers and effects are important to make these new rune words feel more "freeform", rather than just like a recipe.
"We want you to play the build that's inside your head," adds Barriga, "the build that you want to play." While there will be more details shared at a Diablo IV Blizzcon panel tomorrow, it'll be a long time before players get to experience this customization for themselves – as the game isn't coming anytime soon. "Not even Blizzard soon," Barriga notes.