It's official – Diablo 4 is on the way. Blizzard has just announced that the next game in its long-running dungeon crawler RPG game series is in the works at its annual videogame convention, BlizzCon. Following some hints in an upcoming art book that have been bubbling up of late, it's now official.
The game was introduced with a trailer indicating what looks like some serious peril for players to get their teeth into when the game launches, with some injured heroes trying to escape a horde of dreaded monsters – and discovering that the way through an ancient door, and to their safety, is blood: "blood is the key!" one cries.
The trailer culminates in one of them suffering a rather bloody fate – and what appears to be the summoning of Lilith – "blessed Mother" – who it now seems will make a a return in a big, devilish way. The studio has also revealed the first gameplay footage at the opening ceremony, and the first three Diablo 4 classes: Barbarian, Sorceress, and Druid.
Rumours of a Diablo 4 have long been simmering away. Earlier this year, Diablo 4 had – at least in part – reportedly already been shown to Blizzard employees, and more recently, it was seemingly confirmed by a magazine ad about upcoming coffee-table book, The Art of Diablo.
Screenshots from inside that art book also then emerged, further stoking the fires of speculation. A character page on the Daughter of Hatred, Lilith, who has appeared in the Diablo series made a reference to her "debut in Diablo IV," and a new version of her: a "reimagining."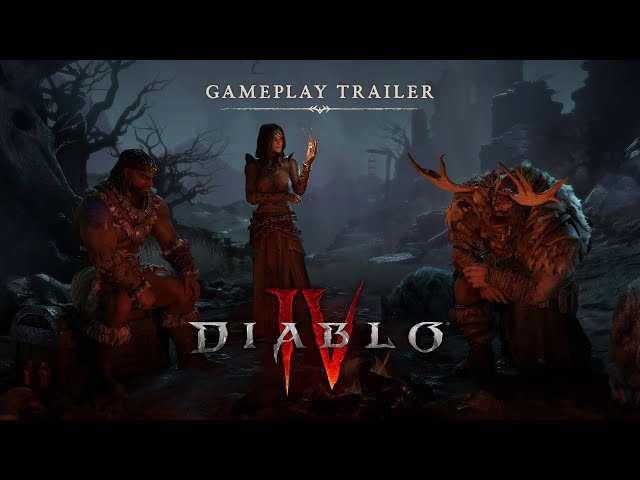 There's no sign of a release date just yet, and it looks like Diablo 4 is "not coming out soon – not even Blizzard soon." but now, at least we know that the rumours are true and fans of the series can look forward to getting their teeth into the next round of Diablo's devilish delights.
In the meantime, it looks like Diablo fans can also expect to see new content continue to flow into Diablo III, with its most recent round of updates on the Public Test Realm having just wrapped last week. In a blog post detailing the new patch testing, the Diablo devs say that they're looking to make Season 19 the best yet, and that "Patch 2.6.7 will be arriving before the end of the year!"