Doom Eternal aims to serve up a fresh helping of demon murder in just a couple of months, and to whet your appetite for righteous slaughter, Bethesda has provided a new trailer for one of the year's most hotly anticipated FPS games, and while there's the expected volume of demons and violence, you might be a bit more surprised to see the volume of heaven and story here.
While the video gives us plenty of voiceover running down the state of the world, you can expect the irreverent tone set by Doom 2016 to continue – I think the continent-sized pentagram carved into the earth's crust confirms that. As the video description says, you'll "conquer demons across dimensions and stop the final destruction of humanity," and those dimensions might include more than hell and earth.
We also see an angelic figure here along with the Night Sentinels – an order of holy nights detailed in the previous game. The Doom Slayer has an implied connection to the order, but here the angel is clearly upset with our protagonist sticking a human nose into supernatural business.
Maybe we're about to get caught in the crossfire of a full-scale war between heaven and hell, or maybe we'll be too deep in demon guts to care. Either way, you can check out the new trailer below.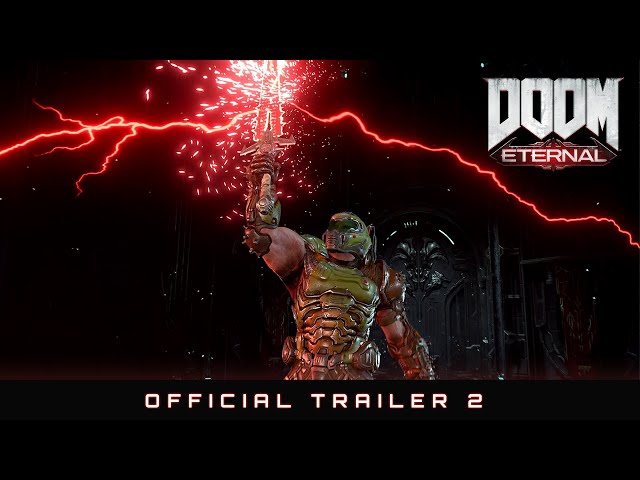 The Doom Eternal release date is set for March 20, and you can follow that link for a big breakdown of everything we've seen from the game so far.