Dredge was unexpectedly one of my favorite games this year. I didn't think it would play poorly or anything like that, I just never thought that I would find such comfort in a horror-aligned experience. I can easily lose hours of my life traversing the game's Lovecraftian waters, and always find myself wishing for more story content. Thankfully, my wish is coming true as Black Salt Games has revealed a shiny new Dredge expansion. The DLC is called The Pale Reach, and it's bringing us to much icier depths.
When it comes to Dredge, it's one of my favorite indie games. The combination of Lovecraftian horror with more wholesome gameplay such as fishing actually forms a unique blend of features I've not seen before. With The Pale Reach, Black Salt expands on these elements by adding even more creepy, crawly content. The new expansion offers a few more hours of gameplay that are described as "playable at any time in your playthrough."
Alongside the brand-new side story, there are more crab species and fish to catch. You can also discover three pieces of equipment to help you catch the new underwater creatures, or craft a special boat add-on that helps you smash through ice to get to them. You'll also get to keep your new catches icy fresh, literally, with purchasable ice blocks used to keep fish from rotting.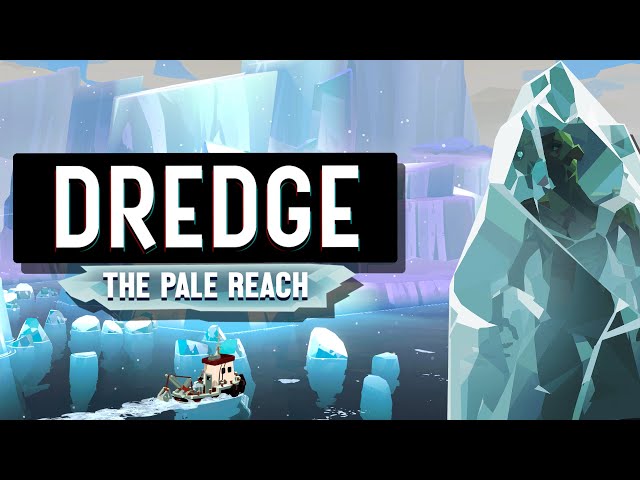 You can explore the bitter betrayal and mysteries beneath The Pale Reach's ice yourself on Thursday, November 16. To wishlist the expansion and purchase it as soon as it drops, you can head over to Dredge's official page on Steam. The DLC will cost you just $5.99 / £5.99. This is a great deal in my opinion, even if you grab it on top of Dredge itself. The base game is currently $24.99 / £21.99.
I personally can't wait to dive straight into The Pale Reach, especially so I can boost my achievement count. The new expansion brings eight locked achievements to the game, which means we'll have to climb our way back up to having a sparkly 100% status in Dredge.
If your favorite part of Dredge is its Lovecraftian themes and creepy setting, you may be interested in some of these other spooktacular horror games. 'Tis the season, after all. Alternatively, you can browse through a few of our favorite adventure games if you love the sheer amount of exploring offered by Black Salt's indie gem.