Cutting edge gaming peripherals company Whirlwind FX has unveiled its brand new creation: the Element keyboard. And it's an exciting innovation if immersion's your thing – it's "the first content-reactive mechanical keyboard to auto-sync dynamic RGB lighting effects using on-screen analysis for event recognition" using any game.
That's according to Whirlwind FX, the company behind Vortx, in a press release, which unveils the new kit, along with a trailer offering a close-up look. You can take a look at this below. As it explains, the Element keyboard "augments a user's environment using industry-first extensions to sync dynamic RGB lighting effects" which work off of recognition events for "top triple-A" games".
This means, unlike many other comparable keyboards that use a specific set of developer integrations to provide synchronised effects for players, Element uses game extensions instead. This method lets it "enable content-reactive, customisable illumination within any game", using "patented Experience Engine (EX) technology". That means big moments in your gameplay – such as explosions, healing, or taking a few knocks – create neat, synchronised effects, like "LED patterns, bursts of colour, and particle systems".
If you're keen to get a good look at the Whirlwind FX Element keyboard (and all the pretty effects), check out the trailer below: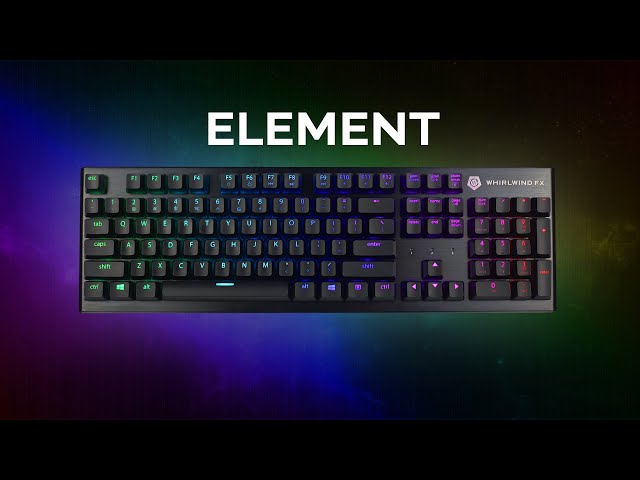 The Element keyboard's already available, and you can grab it on Amazon's US site for $99.99 here (it doesn't appear to be available on the UK site) or on Whirlwind's site here.
In the meantime, we also have guides to the best gaming keyboards in 2020 and best PC controllers in 2020,as well as a roundup of 2019's gear of the year if you're a PC gaming accessories fan and keen to see what else is looking good out there right now.