September 3, 2018 The ambitious Fallout: Miami mod team has posted its August update, which expands upon the exciting stinger from the impressive first trailer – which teased a return of the Enclave.
The August update expands upon the Enclave teaser in the trailer's conclusion, which suggested that the militaristic nation state – who were the antagonists in both Fallout 2 and 3 – would be returning.
The update, which can be checked out here, reveals that not only will the Enclave play a large role in Fallout: Miami, the player will actually be able to join them for the first time. Apparently the Enclave, before their defeat in Fallout 3, sent a team to Miami Beach to recover a pre-war military installation and setup a base. Fallout: Miami will pick up ten years after this.
The mod will even introduce a new companion character from the Enclave: Captain Killian Beckett, "a man who lost everything except his mission." There's concept art of him in the update.
The first official trailer for Fallout: Miami, an ambitious new mod for Fallout 4, was released in July. Set in the "post-nuclear vacation wasteland" of Miami Beach, the mod sees the player character heading south looking for work, and instead ends up "embroiled in a conflict between various groups, some vying for power, others fighting to uphold their ideals."
The team compare Fallout: Miami's scope to that of one of the game's official expansions, and say their map is actually slightly larger than Far Harbor. They plan to have a main quest, numerous side quests, new items and "a large cast of fully-voiced characters". That's should be enough to tide you over for about as long as one of the game's official expansions.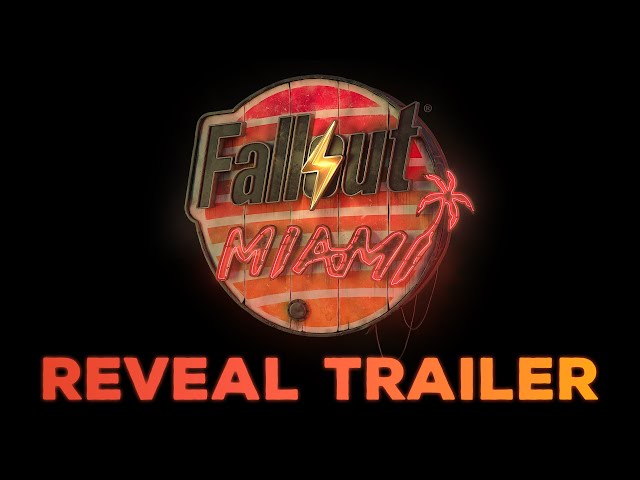 The trailer is certainly very impressive, showing off a number of the mod's locations including – of course – Miami Beach, featuring ghouls wearing rubber rings which are apparently still inflated 200 years after their owners went for a dip. Maybe the ghouls re-inflate them? Do ghouls even have breath?
The mod's still in production with no release date as of yet, which usually means it's a long way off. We'll probably see the equally impressive Fallout: New California mod first, mostly because if that team doesn't release it soon they'll probably get a cease-and-desist letter from Bethesda, due to the upcoming similarly-titled official board game. If you want a great Fallout 4 mod right now however, there's always the cool Northern Springs fan expansion, set in the snowy north.
In other words, there's a lot of content to tide us over until the Fallout 76 beta kicks off in October. Ahead of the Fallout 76 release date, here's everything we know about the game.