The Fallout 4 next-gen update was originally announced all the way back in October of last year. At the time, Bethesda said the revamped and refreshed version of its RPG would arrive in 2023 – the Skyrim and Oblivion developer was naturally busy with another little game called Starfield, but seemingly still had room to deliver Fallout 4 next-gen. Now, as the end of 2023 draws near, news on the Fallout 4 next-gen update is absent or sporadic. With Starfield in the bag, and everyone hungry for a bit more wasteland after Fallout 3, New Vegas, and Fallout 76, one former Bethesda executive shares insight into the Fallout 4 next-gen update and its whereabouts.
Between Elder Scrolls 6 and Starfield DLC, we're likely a long way away from the Fallout 5 release date. For people like me, who love the wasteland much more than either Tamriel or the Settled Systems, Fallout 4 next-gen is the best possible chance to relive and revisit the apocalyptic RPG game series in the near future. But as it stands, the new version of FO4 is nowhere to be found. 4K resolution, a higher frame rate, performance improvements – originally, Bethesda said it would all be here before the end of 2023. Now, one former executive for the Starfield and Elder Scrolls developer offers some information on where Fallout 4 next-gen update might be.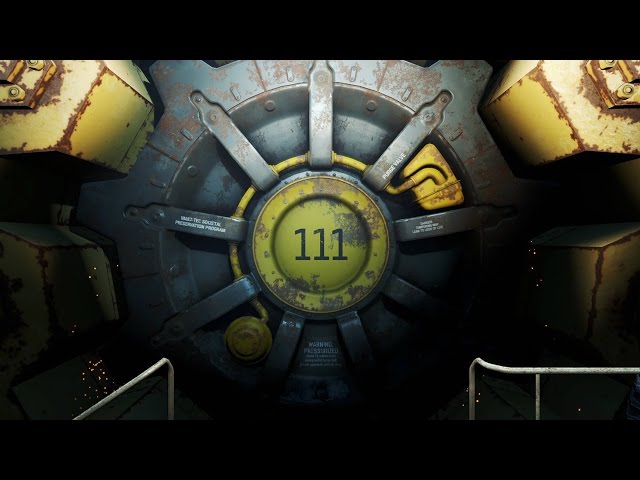 As head of publishing and communications, Pete Hines worked on almost every major Bethesda release for over 20 years. In October 2023, with Starfield finally finished and released, Hines announced his retirement. Nevertheless, the Bethesda legend replies to one Fallout 4 fan who asks about the status of the next-gen update. "I know it's not really your problem any more," the fan writes, "but next-gen Fallout 4 update?"
"I did try getting an update before I left," Hines responds. "Nothing concrete enough I could share." It's not much, but it perhaps signals that Fallout 4 next-gen could still be a little ways away. With the tie-in Fallout TV show expected to launch in April 2024, perhaps the next-gen update could be released alongside. Or maybe Bethesda will surprise us right before the end of this year. We just have to hope, and wait.
In the meantime, we can keep busy with some of the other best games like Fallout. We've also rounded up the latest and greatest Fallout 4 mods, to revamp the entire Commonwealth.
Also, make sure to follow us on Google News for daily PC gaming news, guides, and reviews.