Fallout 76 is getting its biggest-ever update. Earlier today, Bethesda announced the arrival of Fallout 76: Wastelanders – and it sees the return of human NPCs, who have been missing from the Wasteland since Fallout 76 released last year.
Wastelanders seems like it'll be a pretty meaty update. As well as those new NPCs – who'll have their own wants and desires – there'll be a new main quest. Of course, those new characters mean you need a way to communicate with them, meaning there's a new, fully fleshed-out dialogue system heading to the game. Wastelanders will be available for free when it launches in Autumn 2019.
If you want a way into the game before then, however, you're in luck, as Fallout 76 will be available for free from June 10-17. That free trial should offer a decent opportunity to try out the game's new mode. Following on from the biggest hype train of 2018, Fallout 76 is getting a battle royale mode, called Nuclear Winter.
Of course, Wastelanders wouldn't be a massive update without new quests and new gear. Details on those are relatively slim, but hopefully we'll get more of an idea about what they might entail over the course of the next week.
Related: Check out our Fallout 76 leveling guide
You can check out a trailer for the new update in the video below: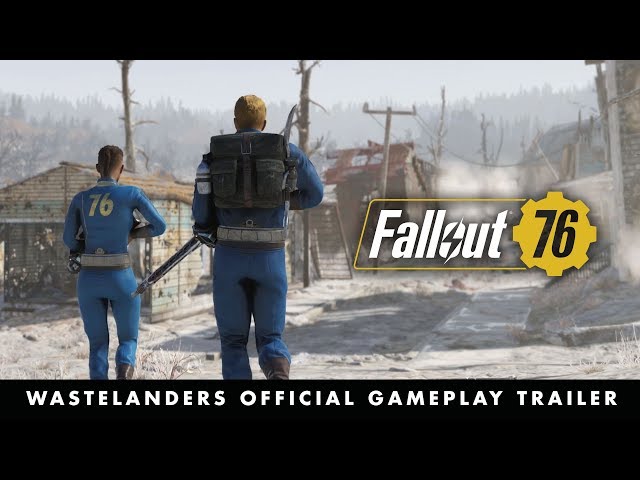 Whether the update will be enough to turn the game's fortunes around (it had a pretty rocky launch, as you may remember) remains to be seen. It'll be a long road, but it's worth pointing out that if anything can bring fans back, it'll be a more familiar Fallout experience, and NPCs and dialogue choices are sure to help on that front.